"They say, Find a purpose in your life and live it. But, sometimes, it is only after you have lived that you recognize your life had a purpose, and likely one you never had in mind."
This book was beyond what I can put to words, like the amount of character depth, thought provoking themes that shaped my view on the world at large, culturally rich and tasteful writing to say the least. It broke me and shaped my perspectives.
Khaled Hosseini is one of the most talented writers of our generation and a new favorite.
The book sort of mimics his real life and embodies what he has been through as a refugee and an Afghani, it added the depth that made me love this book… LIKE OBSESSED WITH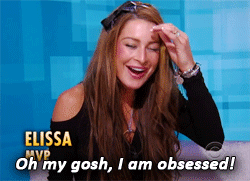 It follows a sibling relationship between brother (Abdullah) and little sister (Pari), all their trials, sacrifice, hardship, family dynamics, coming of age story etc. We view their life through the eyes of interesting and flawed characters, that are just memorable.
The story feels disjointed, like trying to put pieces of a puzzle and till the end of the book where the reader sees the bigger picture. The perspectives of every character in every chapter adds such complexity to the book, together with the rich writing style of the author, you can't help but devour the book page to page.
Themes are what drove me to have this as one of the best books I have read this year so far, from the problems refugees face, being queer in such a horrible time in history, sacrifice, death,domestic violence, prejudice against women, importance of culture, strong sibling relationship, inner beauty as opposed to whats on the outside and so many. It kept me thinking about the state of life and the world we live in and in away it changed me.
"Beauty is an enormous, unmerited gift given randomly, stupidly."
I honestly  can praise this book for infinity and I very much look forward to reading more of his books.  Check out my review of A Thousand Splendid Suns by Mr. Hosseini
SIDE NOTE: Check out the authors' take on matter like refugees, his life story and his book on this interview