It gets to a point in life, where you stare at your bookshelf and you kind of see it take the shape of your true personality. Books that define you, changed you, made you laugh and embody who you are as a person. And as I look at my books, there are those that stand out and have left a dent in my life that makes me who I am… without further explanation ( These are in no particular order 🙂 )
"Sometimes human places, create inhuman monsters."
― Stephen King, The Shining
Truly in this list Stephen King has been a major influence in fucking me up with his books and The Shining did just that, absolutely terrifying classic horror of a haunted hotel and family dynamics, served in the most horrific way.
 Click here for The Shining Review
 "We carry the past within us, in our bones, in our blood"
Historical fiction with parallel different time line that showcase two women uncover a secret that makes their fate intertwine, truly spectacular book. Highly recommend it.
 "That life – whatever else it is – is short. That fate is cruel but maybe not random. That Nature (meaning Death) always wins but that doesn't mean we have to bow and grovel to it. That maybe even if we're not always so glad to be here, it's our task to immerse ourselves anyway: wade straight through it, right through the cesspool, while keeping eyes and hearts open. And in the midst of our dying, as we rise from the organic and sink back ignominiously into the organic, it is a glory and a privilege to love what Death doesn't touch."
What more can I say this is one if not the best book I have ever read, tragically beautiful, rich writing style, deep characterization and literary perfection. I highly recommend it. *I have read it Twice and its over 700 pages*
The Goldfinch Review on Goodreads
 by Anne Rice
"Evil is always possible. And goodness is eternally difficult."
― Anne Rice, Interview with the Vampire
I don't read a lot of paranormal but this one is one of the good ones I have read… Classic vampire Gothic story that touches on heavy themes about morality and the effects of immortality, also features bad ass coffin sleeping vampires who don't glow in the sunlight.
The Interview with a vampire Review
"Women alone in the dark are like open doors… and if they cry out for help, who knows what dread things may answer"
Where do I even start with this Stephen King underrated psychological thriller, that makes anyone feel terrified and touches on your worst fear *as king usually does* It was so freaking scary, that in broad daylight I had to stop reading because I was like
Gerald's Game Review on Goodreads
"They say, Find a purpose in your life and live it. But, sometimes, it is only after you have lived that you recognize your life had a purpose, and likely one you never had in mind."
A recent favorite, this was the book that broke me so many emotions in 400 pages… I was so in love with the writing style, I went and got two more of Housseini's books. Rich middle eastern setting, war, strong sibling relationship, family dynamics, multiple perspective and so much highly recommend it.
And The Mountains Echoed Review on Goodreads
"Show me a man or a woman alone and I'll show you a saint. Give me two and they'll fall in love. Give me three and they'll invent the charming thing we call 'society'. Give me four and they'll build a pyramid. Give me five and they'll make one an outcast. Give me six and they'll reinvent prejudice. Give me seven and in seven years they'll reinvent warfare. Man may have been made in the image of God, but human society was made in the image of His opposite number, and is always trying to get back home."
― Stephen King, The Stand
YES! Another Stephen King book, probably my favorite one, it is such an epic story and how he crafted it just blew my mind-away. If you haven't figured it out by now… I fucking love Stephen King!
"Not all those who wander are lost."
― J.R.R. Tolkien, The Fellowship of the Ring
YES!!! I am middle-earth fangirl….
Need I Say More!!! "Friendship- my definition- is built on two things. Respect and trust. Both elements have to be there. And it has to be mutual. You can have respect for someone, but if you don't have trust, the friendship will crumble."
These books set the high standards on crime and mystery book, one of the most interesting female protagonists I have ever come across in literature. A complex story that just takes on the corrupt and underworld crime scene in Sweden truly amazing (R.I.P Stieg Larsson)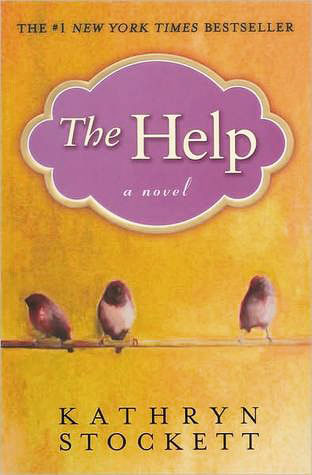 "You is kind. You is smart. You is important."
― Kathryn Stockett, The Help
Another  book that approaches historical fiction from a different and refreshing angle of African American house helps in the 1960s during one of the worst times in history. It is written beautifully with a southern twist, lots of memorable characters and humor. Also the movies adaptation is solid.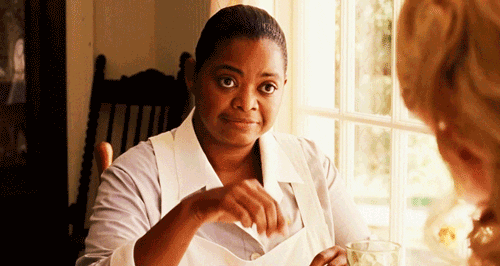 "I am your number one fan."
This the book that started my craze for King, he took the concept of being a fan-girl and added some flare. It was such a fun but truly disturbing book, that will always have a special place in my heart.
Yes it's the 7th book in a crime series, but dang! What an amazing book that can be read as standalone. This was just amazing
Everyone should read this I don't even have words to describe, how amazing it is
 "There's something disturbing about recalling a warm memory and feeling utterly cold."
This was one that opened up my freaky side in books… Unreliable narration at its finest, yes everyone and their mom have read this and it truly lives up to the hype. Loved every second of it …
I hope you get a better understanding of my reading taste from the list and I have so many books to read yet and I am genuinely excited
So many books….
And if you think I might like any other books similar to the ones on this list please tell me
Thanks For Reading 🙂