I have been very good and disciplined about buying books this year * basically broke and should be living in a box on the street*. I have however narrowed down the number of unread books on my shelf from 25 to like 12 books and that just makes me feel so accomplished because most of the people I know have like 100 books on their TBR…
From the 12 books on my shelf, I have 7 that I am so excited for. Like I smile every time I see them staring at me from my shelf just shouting
From  young adult dystopian books, horror, historical fiction, time travel, crime etc. Without further rumbling let's take a look at the exciting books…
STRANGER BY RACHEL MANIJA BROWN & SHERWOOD SMITH
Goodreads Average rating – 3.83 stars
A dystopian future with a desert setting, which features flesh eating trees, pet rats and human super powers with a hint of political intrigue.
I am currently reading this one, its setting is so rich and it has multiple perspectives. It's a whole other world and I haven't read a lot of Young Adult books but this was intriguing, can't wait to see where it takes me. Its a trilogy and if I like it, I might pick up the rest of the books.
A THOUSAND SPLENDID SUNS BY KHALED HOSSEINI
Goodreads Average rating – 4.32 stars
I recently had my first encounter with Khaled Hosseini's book  And the mountains echoed (read review here) and I absolutely loved it. His writing style is poetic and his stories are set in Afghanistan with a lot of culture and such beautiful characters. I remember crying so much in his other book and I expect nothing but a heart-wrenching story.
THE DARK HALF BY STEPHEN KING
Goodreads Average rating – 3.73 stars
Having read 2 of his books already, Pet Sematary (my review on Goodreads) and the amazing Under the Dome (read my review here ), I literally just want to devour more of his work. I have heard that this is scary and the premise sounds so cool and dark. It's about this author's ultra-persona taking over or something but I love Kings writing and I am sure this will be an awesome ride.
WINTER IN MADRRID BY C.J. SANSOM
Goodreads Average rating – 3.78 stars
To be honest I don't have the slightest Idea about what this book is about, apart from being a historical fiction set during the Spanish civil war in 1940's. It sounds so interesting and I love finding out different important events in the past through fiction. It's informative and entertaining at the same time and this book has been recommended to fans of  Carlos Ruiz Zafon who wrote another well know book called Shadow of the wind which I also want to read. If I like this one I might like the other. Super excited about this one.
THE JACKSON BRODIE SERIES BY KATE ATKINSON
Goodreads Average rating – 4.09 stars
I have been craving a cool detective story series; I bought the fourth book in this series so I had to get the rest of the series. I have heard great things about Kate Atkinson's writing and Stephen King praised it, so it has to be good. The only crime series that I flew through was The Millennium trilogy by Stieg Larsson, I need to get back to that investigative kick.
DREAMHUNTER BY ELIZABETH KNOX
Goodreads Average rating – 3.71 stars
A unique fantasy set in a world much similar to our own except for a place called "THE PLACE", where only a special group of people can access it and conjure people's dream and play them in an opera setting for entertainment. Sorry for the weird description but it sounds so cool and I have never read such a book. The author is from New Zealand and she drew inspiration from the country. It will be interesting to see the world building and the fantastical elements play in this book… Can't wait
TIMELINE BY MICHAEL CHRCHTON
Goodreads Average rating – 3.81 stars
I literally got this book yesterday from a thrift store and I knew the author wrote the Jurassic Park books. It will be my first time with the author and I have heard his books have a lot of Sci-Fi elements, which is a genre I would like to familiarize myself with. Based from what I have seen on line it a time-travel story with action and history, I am all about it.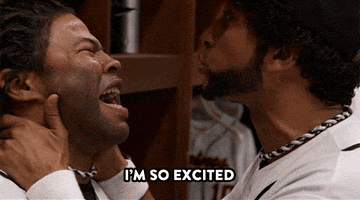 Overall I am ecstatic about all these books and If you have read any, do tell me about them. Thanks for reading and happy reading.