Average Star Rating: 3.81 Stars.
My Rating: 3/5 Stars 
 Genre: Literary Fiction, Canadian Culture, Adult, Classic.
"We face up to awful things because we can't go around them, or forget them. The sooner you say 'Yes, it happened, and there's nothing I can do about it,' the sooner you can get on with your own life. You've got children to bring up. So you've got to get over it. What we have to get over, somehow we do. Even the worst things."
I was feeling a bit slumpy before I started this book and when I opened the first page, I was hooked. The passages were beautiful, the way the author pulled you in with her lush writing style was just amazing. Just to tell you how much amazing the first chapter have I reread it twice.
The story follows the life of a young man by the name of Quoyle, after having literally one of the most miserable life from childhood all the way to his mid-thirties.After losing his ungrateful sorry-excuse-for-a-human-being wife to a tragic accident and both his parents, he decides to start a new life by going back to his family original home. We follow him to Newfoundland Coast in Canada, where we see how he tries to adjust life as a single father, finding himself, learning his heritage and just coping.
I have to say that I loved some of Annie Proulx's writing not all of it tho. This being a Pulitzer Prize Winner in 1994 and National Book Award I was expecting to be blown away but towards the end of the story… It went flat and I found myself wanting the book to end 😦
"And it may be that love sometimes occurs without pain or misery."
I have to give it to the author tho, she showcased the main character beautifully and you could see how he grows slowly throughout the novel. He didn't get unrealistically growth but one that was believable like showing more love to his daughters, letting people in even though he has been hurt in the past, facing challenges and overcoming them and so much more. Also, the main character was overweight, we kind of see the stigma that comes with that topic. It made him flawed and relatable, I wanted to jump in the pages and just give him a hug.
"Everybody that went away suffered a broken heart. "I'm coming back some day," they all wrote. But never did. The old life was too small to fit anymore."
Also, another plus that was presented in the book is the featuring of a Down's Syndrome character, a young boy and the mother who handled the situation very well. She didn't hide the child from society but was always supportive and helping him fit well with others. I loved that addition and sort of seeing that aspect of the story.
Now to the parts that didn't sit well with me. The book to some extent read like a shipping manual or something to do with fishermen or building of boats. I didn't really care for that like at all. They were actually the parts that I found myself yawning and sort of dozing off sadly.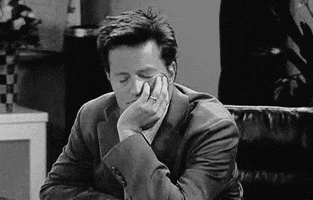 I can definitely see the demographic for that part of the story but it wasn't for me, I actually have a little fear the ocean (thalassophobia) I felt a little scared when the characters were describing the ocean and icebergs, props to the author for creating such a atmosphere but I still wasn't on board(pun intended). I wanted more of the characters but regardless it was still okay.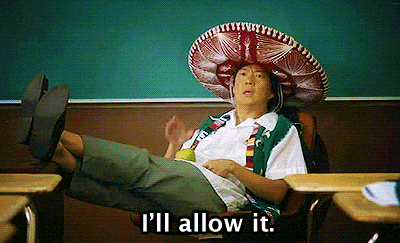 I am still disappointed though, this won prizes, I expected my socks to be blown off, especially since my run with Pulitzer Prize winner books (The Goldfinch) has been awesome. I guess you can't win them all. I recommend this book if you are a fan of ocean fishing, ships and Canadian Lit.
"We're all strange inside. We learn how to disguise our differences as we grow up."
Thanks for reading and Happy reading 🙂
GOODREADS    TWITTER  INSTAGRAM   TUMBLR