Hey random humans (In a robotic voice) I feel like I should give you sort of a life reading update because who doesn't like a little bit of a sneak peek into someone's life…
I have been enjoying my reading in July immensely and I have some reviews up for most of them but at the beginning of the month, it wasn't all rainbows and sunshine. I will start with the ones that fell massively flat for me and it's sad because I expected them to blow me away…


And sadly the two were:
I had initially bought this book for super cheap (because thrift shops are life) and my excitement was through the roof because the blurb compared it to Shadow of the Wind by Carlos Ruiz Zafon, which I have yet to read but I have been dying to get to but alas it was really bad.
I started it in June and at first I was okay with it as we get into the story then at 59% I realized that I literally don't give two shits about it and I would rather use it as toilet paper.
Just go read my review it shows my disappointment in all it's glory 🙂
I actually loved the writing of this book and gave it an average rating and that is why I am angry with it. It won The Pulitzer Prize and The National Book Award and to me those are very high recognition but it read like a freaking Shipping Manual and I didn't get the Canadian references. I have come to a conclusion that this  wasn't for me but I would like to try her other works.
Now that we have gone through the negativity let's dive into some of the best books I have read this year so far… Yes It was that good.
First I am continuing with this awesome graphic novel that EVERYONE AND THEIR CATS should read.
Some of the Art…
It literally one of the most amazing pieces of art out there that cover avast array of bad-ass female characters and one of the coolest post-apocalyptic story arcs ever. The story follows a young man called Yorick. He is the last surviving man after all the men die abruptly, with turns of action, plot-twist, well discussed themes, feminist references, amazing art and so much more depth, I would highly recommend it. I have been slowly making through it but loving it.
Then, we go to three books that I have thoroughly enjoyed…
This was an experience of a book, my brain was in shambles when I closed it and I watched the movie, I was speechless this is just a great book and definitely on my top 10 this year.
(Go check out my review, I gush more there)
Holy Fuck, I loved this…. The religious take on this was just fantastic, it made me question my morality and human intentions. It opens up a discussion about a lot of heavy subjects and some readers may just see it as a book about a man with horns but the depth that this book carries was unbelievable. This was also my first buddy read book so that was exciting
And The final book…
I freaking enjoyed this as well, I have said once and I will say it again Kate Atkinson has a gift of story telling and the witty, dark, complex writing and characterization  that goes into this crime series is on another level.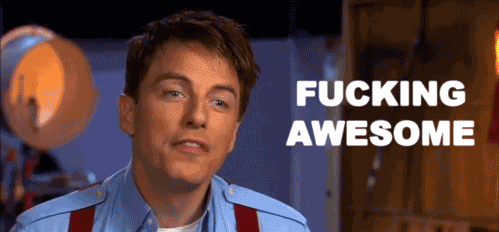 So yeah that's my very exciting half reading extravaganza and I hope you enjoyed it.
I am currently reading…
And I am halfway through it, thoroughly enjoying it and will post a review of it as soon as I am done. I have also bought two books this month and I am so happy, which keeps my unread books under 24 🙂 So proud of myself…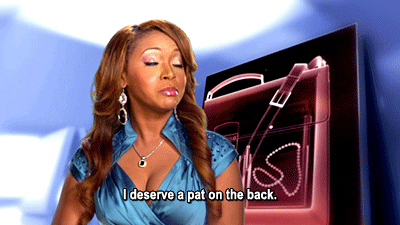 I have been waiting for a book to arrive but alas it hasn't but will keep you updated 🙂
Thanks for reading and tell me which books you have read recently that have a had a negative or positive impact on you or just say hi 🙂 Happy reading guys.