It's been a while-time for a freaking tag with a lot of Gifs and gushing about the books I love and shit on the books that disappointed me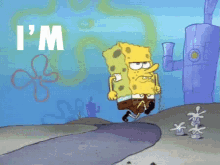 I wasn't tagged by anyone but got this tag from Mementomori's channel(Here).He is so cool and I get a lot of good recommendations from him… Check him out
The tag is a reflection on the reading that took place in the first half of the year and I have a lot of reflection to do because wow it has been a good half-year 🙂



Let's get into the freaking out questions
      1. Best book you've read so far in 2016.
I have 3 yes top 3 because HELL YEAH!
Middlesex by Jeffrey Eugenides (Review)
And The Mountains Echoed by Khaled Hosseini (Review)
Under The Dome by Stephen King (Review)
Go Freaking Read them!!!!
2. Best sequel you've read so far in 2016.
I have read a lot of continuations of series this year, from The Return of the King to The Harry Potter series but those two are a given. I discovered a new crime series that I freaking love and the sequels have been nothing but pure bliss 🙂
The Jackson Brodie Crime Series by Kate Atkinson

I have reviews for the first 3 🙂
Case Histories (Review) One Good Turn (Review) When will there be good news (Review)
They are literary crime books with colorful characters and sort of unique and I can't wait to read the next in the installment 🙂
3. New release you haven't read yet, but want to.
Where I live new releases take so long to come by and I have to wait till I am literally skeletons
I tend to go thrift shopping and those don't necessarily have new releases but I recently read Horns by Joe Hill (Review) and I desperately want to get to his recent book The Fireman so that counts right?!
4.  Most anticipated release for the second half of the year.
I literally have no idea 🙂 but If you have suggestion that I should check out please tell me in the comments 🙂
5. Biggest disappointment. (more like disappointments)
The Hunger Games series (Review) 🙂 (To be honest I didn't even finish the second book)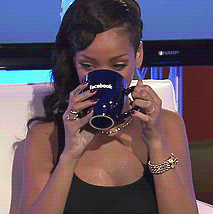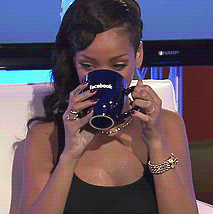 Winter In Madrid by C.J. Sansom (Review)
The Shipping News by Annie Proulx (Review)
6. Biggest surprise

The Time Travelers Wife by Audrey Niffenegger
(Review)
This was such a pleasant surprise because it was pitched to me as a love story and I thought I wouldn't enjoy it but I was eating that book up and I finished it in 4 days. It had this addictive quality and I am a sucker for any piece of literature that has an element of time travel.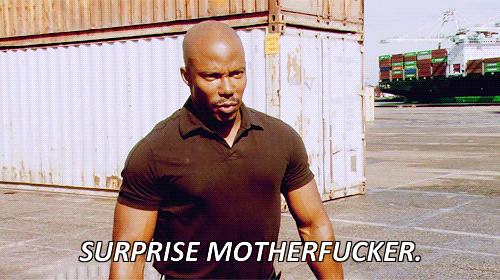 7. Favourite new author. (Debut or new to you)
Honestly, Khaled Hosseini can freaking write a shopping list and I would buy it 🙂 If you haven't read any of his book please I beg you stop reading this and get one. Not only are they important but the writing style will have you melting…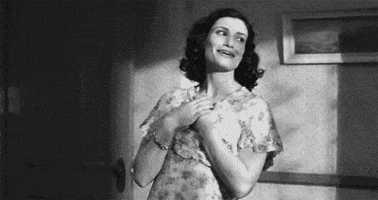 Also have read his other book A Thousand Splendid Suns (Review) another 5-star read.
8. Newest fictional crush
I just don't get that feeling of marrying a fictional character really…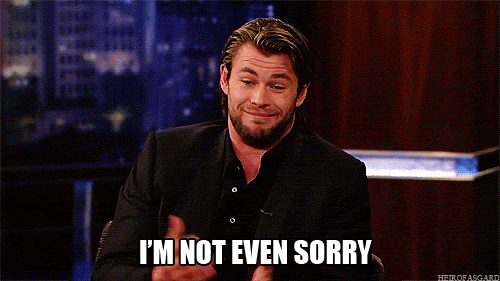 9. Newest favorite character.
So I am currently reading The First Fifteen Lives of Harry August and so far Harry August is so cool and complex and smart and adventurous and I want to be all that!!!!! I will definitely post a review because it's one of those rare unique books plus TIME TRAVEL!!
10. Book that made you cry.
Again, And The Mountains Echoed by Khaled Hosseini ( Honestly I should be paid for the promotion I am doing for this book LOL) I cried, it broke me, I rolled on the floor, I questioned my existence and all that mess. FREAKING READ IT!!!!
11. Book that made you happy.
everything about this book is humorous, I know! I know! It's about a guy stuck in Mars but holy fuck I laughed.
12. Most beautiful book you've bought so far this year (or received)
Extremely close and Incredibly loud by Jonathan
The Book of Lost Things by John Connolly
13. What books do you need to read by the end of the year?
I had originally did a blog post on My very exciting To-Be-Read Books (Post Here) but that is outdated and some of those books were really disappointing, so I am planing to do one soon so be on the look out…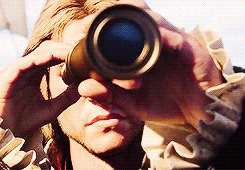 But the books that I am very sure need reading this year 🙂
14. Favourite Book Community Member
Honestly there are so many book Youtubers and Bloggers that I can't even… They are so awesome and If you are reading or contributing in any form or way toward the book community, I appreciate you so much. Those who follow me and those who I follow…
That was Interesting, I love tag questions because it makes feel like I m part of something big 🙂 If you want to do this tag go ahead because life is too short…
It always seems impossible until it's done – Nelson Mandela
Also If you have read any of these books, have a recent favorite or just want to say hi 🙂 please feel free to comment!!! Happy Reading guys and thanks for reading!!
Tag Questions:
1. Best book you've read so far in 2016.
2. Best sequel you've read so far in 2016.
3. New release you haven't read yet, but want to.
4. Most anticipated release for the second half of the year.
5. Biggest disappointment.
6. Biggest surprise.
7. Favourite new author. (Debut or new to you)
8. Newest fictional crush.
9. Newest favourite character.
10. Book that made you cry.
11. Book that made you happy.
12. Most beautiful book you've bought so far this year (or received)
13. What books do you need to read by the end of the year?
14. Favourite Book Community Member
GOODREADS    TWITTER   INSTAGRAM    TUMBLR