Genre: Crime fiction, Literary fiction 
My Star rating: 5/5★★★★
"Fiction had never been Jackson's thing. Facts seemed challenging enough without making stuff up. What he discovered was that the great novels of the world were about three things – death, money and sex. Occasionally a whale."
I can't believe it's the last in the installment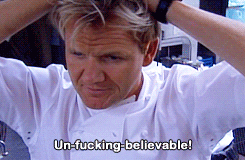 Utterly stunning, totally beautiful, I love this series so much and I cannot believe it's over at least I hope Kate Atkinson is writing another installment…

"He wondered what a visitor from the past would make of it. It used to be the poor who were thin and the rich who were fat, now it seemed to be the other way round."
If you have been following me in the past 3 months, I have been devouring this crime series as if my life depend on it. The stream of conciseness writing style with absolutely beautiful prose and characters depth that is executed fabulously was just jaw-dropping to say the least. I want to shove the whole series in everyone's hand because it is amazing.

"She registered the look of alarm on his face and laughed. "God created Man," she repeated. " And then he had a better idea."
The 4th installment got crazier and juicer than the previous ones and added a glimpse of a horrible crime that took place in the past and how it's catching up with the present. From kidnapping, death of prostitutes and shocking moments that just happens to involve our lovable Jackson Brodie. This was my favorite in the series because the mystery aspect was a lot more complex and it had at the edge of my seat.
I don't know how to sell this to you but if you haven't picked this up


Literary Crime fiction at its peak 🙂 
Thank you for reading!!
GOODREADS    TWITTER  INSTAGRAM   TUMBLR