Goodreads Synopsis
Rating: 3/5 ★★★
Genre: Historical Fiction, Modern Classic, Romance
a·tone
verb
 make amends or reparation.
"A person is, among all else, a material thing, easily torn and not easily mended."
This is a  pretty
well-loved
novel,
funny story
I was about to leave it when I first saw it in a thrift shop but the
cover of that sad girl sitting on the stairs in black & white
compelled me. When I looked up the reviews I found it was pretty
popular
& it also had a movie adaptation featuring
Keira Knightley
…
I decided to check it out and literally everyone in
Goodreads
 told me it was
fantastic
but being a
love story
kind of put me off so I had lowered my expectations going in… I liked it for the most part but I found some
problems
along the way. The story follows three characters, Briony (

an 11-year-old with a wild expressive  imagination & a flare for drama which she channels through plays

) Cecilia (

Her Older sister who is basically bored with life and craves adventure

) Robbie Turner (

A hard-working young lad who loves education and always improving himself by taking up new challenges

). One Summer day, Briony sees something transpire between Cecilia & Robbie that changes her perspective and ruins literally everything, that is basically the backbone of the book 🙂
"The cost of oblivious daydreaming was always this moment of return, the realignment with what had been before and now seemed a little worse. "
Firstly
Ian McEwan
can write like no one I have ever encountered, his prose was elegant and his imagery was crisp 🙂 I was surprised that this was published in the 2000s, it read like a regency era book, I had this feeling of
sipping tea while flipping the pages in my classy suit…
"Wasn't writing a kind of soaring, an achievable form of flight, of fancy, of the imagination?"
He also managed to capture the 1930s era beautifully and I was engrossed in the atmosphere in the book as I followed the characters. The themes ushered in throughout the book were also well developed from showcasing the innocence & end of childhood, to the importance and side-effects of imagination, the effect of war, family dynamics, self-discovery, mental illness and so much more. He is really talented & I will definitely check out his other books but this one didn't really live up to my standards sadly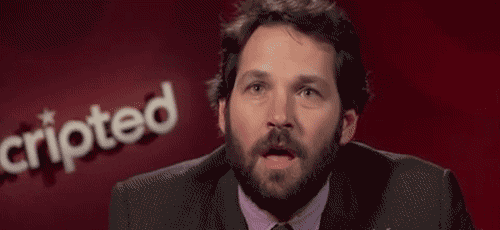 "It was not generally realized that what children mostly wanted was to be left alone."
The problems started out at Part Two of the book, I found the change of scenery a bit lackluster.  I wanted more of Part One, the whole war scene was boring to me and it took me a long time to get over it because I needed answers and the answers were taking too long. I also found myself detached from the characters, the only character I relatively had strong feelings towards was Briony but the rest felt like cardboard cutouts. It funny though because the author gets the reader into their deepest thoughts but I still felt 'meh' towards them.
I was up & down with this one but honestly, I would recommend it for the writing style. Some people really adore this book and I can see why but for me it was pretty average.