What an experience, truly dark and beautiful read & the perspective of a 2nd read was even more rewarding than the first time 🙂
"There's something disturbing about recalling a warm memory and feeling utterly cold."
Everyone and their dog has read or heard of this book, so to go into a synopsis will be pointless but It is essentially about a man looking for his missing wife, but it's way more than that… What Gillian offers is a deeper understanding of what happens in the human mind that people don't openly share, she manages to showcase the psychology in "Psychological Thriller".
When I first read this book I was so wrapped up in the plot I missed so much but I enjoyed the twist and turns so much that it instantly became a favourite book. After the re-read, it has  broadened my understanding of how much depth this book carries. It made me doubt a lot and feel insecure about the people in my life especially those who you claim to "love" or "your life long partner"… Do you really know the person you're sharing a bed with or what are they constantly thinking of? The two married protagonist are absolutely terrible human beings and with each page, you find some more loathing information about them and their so-called "marriage". I enjoyed  re-reading about them and they are probably one of those memorable characters because the author nailed the characterization.

"Love makes you want to be a better man—right, right. But maybe love, real love, also gives you permission to just be the man you are."
The pacing was on point, which made the book quite addictive.  Even in the process of re-reading you still hold your breath and it is safe to say that this book will age well with me. I want to open it and re-read my favourite lines, experience those scenes that made me feel and think. I was drawn to Amy's character more the second time, I found her so fascinating and It was a treat to see the little clues on the first section before the big reveal. She was so complex, an enigma that I was just waiting to juice-out her chapters. Yes, she was absolutely crazy but what the author managed to capture was how people always assume that children who come from a well mannered and safe background can't be broken. On the contrary,  the expectation to maintain a  perfect life in the eye of the public can break them. Also, her plan layout was just…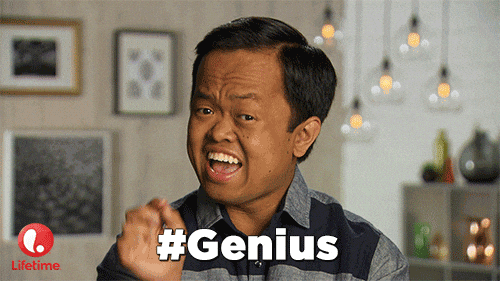 An Amy Passage I love!!!
"Men always say that as the defining compliment, don't they? She's a cool girl. Being the Cool Girl means I am a hot, brilliant, funny woman who adores football, poker, dirty jokes, and burping, who plays video games, drinks cheap beer, loves threesomes and anal sex, and jams hot dogs and hamburgers into her mouth like she's hosting the world's biggest culinary gang bang while somehow maintaining a size 2, because Cool Girls are above all hot. Hot and understanding. Cool Girls never get angry; they only smile in a chagrined, loving manner and let their men do whatever they want. Go ahead, shit on me, I don't mind, I'm the Cool Girl.

Men actually think this girl exists. Maybe they're fooled because so many women are willing to pretend to be this girl. For a long time Cool Girl offended me. I used to see men – friends, coworkers, strangers – giddy over these awful pretender women, and I'd want to sit these men down and calmly say: You are not dating a woman, you are dating a woman who has watched too many movies written by socially awkward men who'd like to believe that this kind of woman exists and might kiss them. I'd want to grab the poor guy by his lapels or messenger bag and say: The bitch doesn't really love chili dogs that much – no one loves chili dogs that much! And the Cool Girls are even more pathetic: They're not even pretending to be the woman they want to be, they're pretending to be the woman a man wants them to be. Oh, and if you're not a Cool Girl, I beg you not to believe that your man doesn't want the Cool Girl. It may be a slightly different version – maybe he's a vegetarian, so Cool Girl loves seitan and is great with dogs; or maybe he's a hipster artist, so Cool Girl is a tattooed, bespectacled nerd who loves comics. There are variations to the window dressing, but believe me, he wants Cool Girl, who is basically the girl who likes every fucking thing he likes and doesn't ever complain. (How do you know you're not Cool Girl? Because he says things like: "I like strong women." If he says that to you, he will at some point fuck someone else. Because "I like strong women" is code for "I hate strong women.")"
I can't call myself an "expert" on psychology or the human brain, heck I can't even figure out what goes on in my own mind, so when an author opens up the deepest thoughts of characters I will eat it all up. I need to get all of her books, really I need more…
Dark sharp beautiful writing with heavy themes of the dangers of attaining perfection, parent-child relationship, side effects of media & public opinion, marriage & love and so much more this book will forever be a favourite of mine. I know their so much mixed opinion of this but you just have to experience it for yourself and pick a side :0 It's definitely got me out of the slump 🙂
P.S. I absolutely love the adaptation
 Thanks for reading, Happy Reading :)</strong
GOODREADS    TWITTER  INSTAGRAM   TUMBLR