Goodreads Rating: 4.32✶✶✶✶
My Rating: 5✶✶✶✶✶
Genre: Fantasy, Magical realism, Coming of Age, Thriller
"See, this is my opinion: we all start out knowing magic. We are born with whirlwinds, forest fires, and comets inside us. We are born able to sing to birds and read the clouds and see our destiny in grains of sand. But then we get the magic educated right out of our souls. We get it churched out, spanked out, washed out, and combed out. We get put on the straight and narrow and told to be responsible. Told to act our age. Told to grow up, for God's sake. And you know why we were told that? Because the people doing the telling were afraid of our wildness and youth, and because the magic we knew made them ashamed and sad of what they'd allowed to wither in themselves."
"No!!! Why did it end…I don't want to close the book, I don't want to leave Zephyr, Alabama." (Throws tantrum)
This was truly magical absolutely breathtaking & one of the best books I have ever read… So much life came out of this book, the author (bless him) managed to capture the true essence of childhood, the beauty of imagination and the importance of naivety. The way most people describe the love for this book and the countless recommendation for this one, I can finally say I understand!!!! This is not only a book with pages but actual magic, the minute I closed the book after finishing I yearned for my childhood… From playing hide & seek to wake up early Saturday to catch up on my cartoons and to remember the time I still believed magic actually exist sigh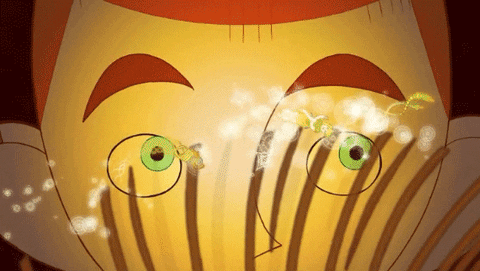 Cory (The main narrator) is a young lad living in Zephyr, Alabama in the 1960s, the small town is quite strange in a way. We see the beauty of being a child through his eyes and also the value of holding on to that inner innocence even as one grows up. One day as he accompanies his father in one of his milk deliveries an accident occurs that will take him into one interesting adventure with lots of unusual characters along the way.
Honorable mentions on some of the amazing passages…
"You know, I do believe in magic. I was born and raised in a magic time, in a magic town, among magicians. Oh, most everybody else didn't realize we lived in that web of magic, connected by silver filaments of chance and circumstance. But I knew it all along. When I was twelve years old, the world was my magic lantern, and by its green spirit glow I saw the past, the present and into the future. You probably did too; you just don't recall it. See, this is my opinion: we all start out knowing magic. We are born with whirlwinds, forest fires, and comets inside us. We are born able to sing to birds and read the clouds and see our destiny in grains of sand. But then we get the magic educated right out of our souls. We get it churched out, spanked out, washed out, and combed out. We get put on the straight and narrow and told to be responsible. Told to act our age. Told to grow up, for God's sake. And you know why we were told that? Because the people doing the telling were afraid of our wildness and youth, and because the magic we knew made them ashamed and sad of what they'd allowed to wither in themselves.

After you go so far away from it, though, you can't really get it back. You can have seconds of it. Just seconds of knowing and remembering. When people get weepy at movies, it's because in that dark theater the golden pool of magic is touched, just briefly. Then they come out into the hard sun of logic and reason again and it dries up, and they're left feeling a little heartsad and not knowing why. When a song stirs a memory, when motes of dust turning in a shaft of light takes your attention from the world, when you listen to a train passing on a track at night in the distance and wonder where it might be going, you step beyond who you are and where you are. For the briefest of instants, you have stepped into the magic realm.

That's what I believe.

The truth of life is that every year we get farther away from the essence that is born within us. We get shouldered with burdens, some of them good, some of them not so good. Things happen to us. Loved ones die. People get in wrecks and get crippled. People lose their way, for one reason or another. It's not hard to do, in this world of crazy mazes. Life itself does its best to take that memory of magic away from us. You don't know it's happening until one day you feel you've lost something but you're not sure what it is. It's like smiling at a pretty girl and she calls you "sir." It just happens.

These memories of who I was and where I lived are important to me. They make up a large part of who I'm going to be when my journey winds down. I need the memory of magic if I am ever going to conjure magic again. I need to know and remember, and I want to tell you."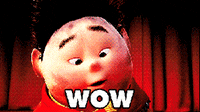 I would honestly go into the book blind because you will watch the story unravel in a unique way, I will say that I expected more of a fantasy story but towards the end of the story I came to the realisation that the book in itself is magic. The way the character approached topics of death, love, religion, racism and other topics from his perspective was refreshing because he still kept asking certain questions a normal child would ask like "Why are black people and white people so distant if they all die and go to the same heaven?" or "Is faith real?" I found myself kind of relating to him on a whole other level. The way Robert presents the story through the eyes of a 12-year-old child who is filled with imagination and an eye for the unusual added weight to the story. He painted such vivid images with his description of certain scenes and each character drowned out even though the story was told by a 12-year-old. I normally don't get child narrators in stories, they usually come off too naïve or too pretentious but on this occasion, it was executed flawlessly.
"No one ever grows up. They may look grown-up, but it's just the clay of time. Men and women are still children deep in their hearts." Mrs Neville"
I loved the writing style, it was so elegant with beautiful prose and so many moving quotes that broke me (I cried so freaking hard man) and discussions on life after death, faith in religion, Racism in such a crucial time period, the simplicity of childhood etc. This book has completely altered my perspective on how I viewed the world … When I was a kid I always found solace in the little things like food, cartoons, road trips, Christmas mornings and so much. As I grew up society and adulthood came and fucked it up… expectations, adulthood, responsibility and all that evil stuff came to play but I always protected my inner childhood from that invasion. If I see a bouncing castle I would bloody jump on that shit, that first lick of a cold ice cream after a hot day is magic, Saturday cartoons are still my jam because If I don't have those little things I would probably be in a mental institution.
So if you want a book that will make you crave your childhood while altering your perspective as an adult pick this one up .
P.S. The only flaw with the book is i need a beautiful edition 🙂
GOODREADS    TWITTER  INSTAGRAM   TUMBLR