Hey, guys October is upon us…
So get freaky & don't forget to lock the doors…
I have never had the opportunity to celebrate Halloween because it's not really acknowledged here in Kenya but I have always felt connected to it. The dark weird side of me is always on and I feel like it needs to be celebrated through the books I will read this month.

So Spookathon came on my radar through Dylanthereader &  BooksandLaLa's Youtube channel and I was determined to participate. It is a readathon dedicated to celebrating Halloween and  all things creepy so here are the Rules and Info 🙂
Challenges and Info (Not mandatory)
Spookathon playlist to find all the hosts' videos: https://goo.gl/okqVfM

The SPOOKATHON is a thriller/horror themed readathon taking place from October 17th until October 23rd 2016 and YOU. ARE. INVITED! There is no sign up needed, and no minimum book challenge.

The official challenges are as follows:
1. Read a thriller
2. Read a book with red on the cover
3. Read a book with a spooky word in the title
4. Read a 2016 release
5. Read a book with a paranormal character/creature

Use the hashtag  #spookathon when talking about it on social media!
MY TBR 🙂 (To Be Read)
So I looked at my shelf…
I realised that I only have two books that I really want to dive in with the theme of the read along. Yes before we go on let's address the elephant in the room one of the books is…
Yes, one of my most anticipated reads and it mesh so well with the theme… I loved The Shining and I can't wait for another King book… All I know it focuses on Danny and that's it, I am sold
Also one of my relatives recommended this one…
Apparently, Suzuki is Japan's Stephen King and this is one of his well-known books, I can't wait to dive into Japanese fiction plus it sounds creepy as fuck.
Also by King…
This one is a reread and when I read it last year it scared me shitless, King went really dark with this one and I think it one of his best and underrated books 🙂
I can't wait for the week to start so I can read those two, I know I didn't exactly choose a tbr for every challenge but I am still pumped to read them and participate and interact. If you are planning on doing the read along tell me about it, recommend a creepy book and all that jazz down in the comments #Spookathon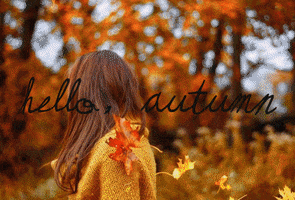 Thanks for reading & happy October stay weird 🙂
GOODREADS    TWITTER  INSTAGRAM   TUMBLR