My Rating: 4.5★★★★✩
Genre: Horror,Suspense, Thriller, Psychological 
"If anyone ever asks you what panic is, now you can tell them: an emotional blank spot that leaves you feeling as if you've been sucking on a mouthful of pennies."
I still believe that this is one of King's best and most terrifying books ever. He managed to put the characters and the reader in one of the scariest situation, even after re-reading this I still hold my breath and anxious throughout.
Jessie & Gerald decide to venture back to their cabin by the lake to sort of spice up their marriage. Gerald sort of has other plans to elevate their sexual fantasy and it involves handcuffing Jessie to the bed. Jessie is intrigued but it soon turns into one dark twisted situation that will bring back demons from the past and shadows will become alive. (It is best not to read the synopsis and just experience it but be warned a lot of trigger warnings)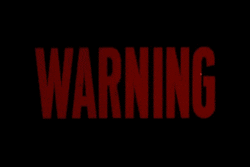 It was one of those (how can this get any worse situations), it was bloody, gruesome and it made me wonder how King can put himself through such a book because this requires some balls of steel. I was flinching the whole time and the vivid description of the horror that can happen to one human being both physical & psychological is just disturbing, to say the least. His characterization shines that he even gives animals and inanimate objects so much life.
"men were not so much gifted with penises as cursed with them."
This book isn't for the faint-hearted some subject matter that is explored will leave the reader shocked. Also this book kind of crosses paths with another of his well-known and amazing book Dolores Claiborne but it's more terrifying. I would highly recommend it especially for Halloween or just for the shock factor.
P.S. It's so good that it has been optioned for a Netflix movie and the casting has already been set (SEE HERE)