"FEAR stands for fuck everything and run."
Genre: Thriller, Paranormal Fantasy, Horror.
4.5 ★★★★

"The good thing about being old, is you don't have to worry about dying young."
King Slays again!! I wasn't expecting that (I kinda was but still amazed) It was so different and the voices of the characters were so strong, I could feel them through the pages. Immediately I started this book I was like…
Bill: You are obviously gonna love this…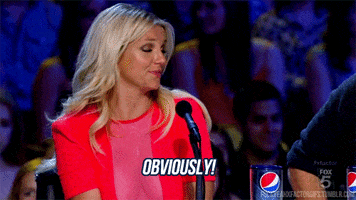 It was a mix of his old suspenseful writing style and his new strong style and I ate it all up. He made savour every page and I didn't want it to end. What made this book worthy of its predecessor were the characters even the evil ones had distinct personalities.
The book follows up after the final events of The Shining, Danny is all grown up but the monsters that haunt him are still the same. He is now an alcoholic who is faced with new evil that will stop at nothing but to get all of the children that have the shining. Together with Abra (A very special twelve-year-old girl), they will try to take down the ultimate evil which goes by the name The True Knot. In another great good vs evil battle King kills it.
"Death was no less a miracle than birth."
I can understand why people would be sceptical to read the sequel of one of the greatest horror novels ever, especially after it came out after so many years but in my honest opinion, this one was almost as good as the first one. It expanded the power of the shining and brought so much depth with new characters. It was one original concept and you could tell that King really wanted to find out what happened to small Danny Torrence after that traumatic event and Danny's alcoholism plays a major point in the book and it made feel for him because unlike his father Danny takes steps to control it. He struggles with his past and also the present and he felt so life-like even his interactions with other characters especially Billy and Abra. The idea of death and the afterlife is also a subject discussed, we see how many people interpret death and how the grieve and move on.
"There came a time when you realised that moving on was pointless. That you took yourself with you wherever you went."
"Life was a wheel, its only job was to turn, and it always came back to where it started."
It also had this feeling of a mix of young adult and adult fiction that I really loved. He managed to paint such vivid fight scenes and awesome paranormal power in action in my head. The character of Abra reminded me of Eleven from Stranger Things (Minus the government institutional thing)
So if you were sceptical about this sequel… Don't!!!!! It's totally badass!!!!
By this point, it should not surprise you… I am sold on King and I plan to read more of his work 🙂
P.S. You definitely should read The Shining because  it's amazing and this one will spoil so much 🙂
Thank you for reading 🙂 Tell me if you have read it so we can talk more about it 🙂
GOODREADS    TWITTER  INSTAGRAM   TUMBLR