So sorry for the lack of posting… I personally need to manage my time well because adulting gets way too much.
I had so many posts to write but I became lazy and procrastinated, I also read some amazing books and I have a lot of future reviews, so watch out for that.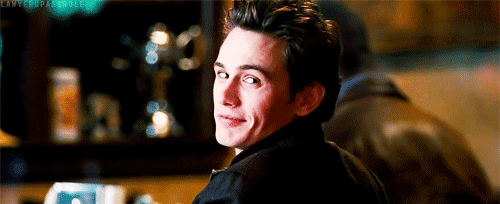 November hasn't been a very loved month if you have been on social media so I am here to bring you some of the books I have been collecting and I'm so ecstatic about them. I took some amateur picture to sort add to the excitement which I am  hoping are okay. Some of these books I have read and others well I am so pumped to devour them… Literally, just stand & gaze at my shelf salivating
It is very satisfying and calming feeling :0
I have a problem called running out of space and it's literally giving me nightmares. I sure will be doing a purge soon. Okay let's get into the new books & if you have read any of these books or would like me to get to some soon tell me in the comment section below so I can be even more excited about.
"A bookshelf is as particular to its owner as are his or her clothes; a personality is stamped on a library just as a shoe is shaped by the foot."
P.S. Sorry for the lack of proper description of what the book is about, I am very bad at summarizing a book that I haven't read. so I just put a little bit of a synopsis to feel the tone of the book 🙂
…
Mystic River by Dennis Lehane 
Something terrible happened 25 years ago between a group of friends and it has come back to haunt them
Genre: Mystery,Crime, Thriller, Suspense
I have read 2 of Lehane's work and been very impressed with the way he constructs his mystery and playful but interesting, to say the least, so I want to read more of him and I have heard that this one is one of his best works. If it is anything like Shutter Island (Review Here)  I am here for it.
2. Skeleton Crew by Stephen King (So Excited)
King pokes fun at his penchant for "literary elephantiasis," makes scatological jokes about his muse, confesses how much money he makes (gross and net), and tells a story about getting arrested one time when he was "suffused with the sort of towering, righteous rage that only drunk undergraduates can feel." He winds up with an invitation to a scary voyage: "Grab onto my arm now. Hold tight. We are going into a number of dark places, but I think I know the way."
Genre: Horror, Short Stories, Fantasy, Thriller
Can you feel the excitement!!! Every time I get a King book I just want to drop everything and get lost in it, I love his writing and this is a special kind of book because I rarely read short stories this will be a totally new experience for me but I trust King. If you have any short story collection recommendation please tell me.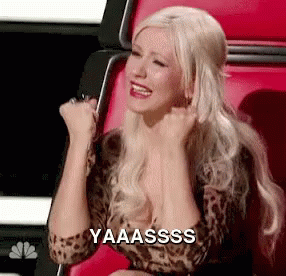 3. The Reader by Bernhard Schlink (Translated from Germany) by  Carol Brown Janeway
When he falls ill on his way home from school, fifteen-year-old Michael Berg is rescued by Hanna, a woman twice his age. In time she becomes his lover—then she inexplicably disappears.
Genre: Historical Fiction, European lit
I have never had about this book before I bought it but it had some really positive reviews online. Some even dubbed it "a very important read" It talks about a very horrific time in history (The Holocaust) and I am very intrigued to see how it plays out 🙂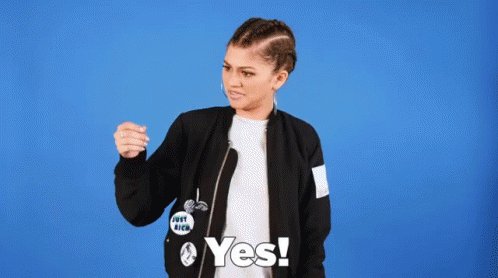 4. The Wrestler's Cruel Study by Stephen Dobyns
Fun and puns mingle with daring make-believe. Larger-than-life characters play out the crucial human questions: How do we live? How do we handle our demons?
Genre: Fantasy, Philosophy.
To be honest I have no Idea what this one is about but I saw that Stephen King gave it a shout out & I was all in plus I have read some of the passages from the book and it is told from first person and the writing is captivating. I will be attempting this soon, tell me if  you have read it.
5.  The Fireman by Joe Hill ( Won at a giveaway)
No one knows exactly when it began or where it originated. A terrifying new plague is spreading like wildfire across the country, striking cities one by one: Boston, Detroit, Seattle. The doctors call it Draco Incendia Trichophyton. To everyone else, it's Dragonscale, a highly contagious, deadly spore that marks its hosts with beautiful black and gold marks across their bodies—before causing them to burst into flames. Millions are infected; blazes erupt everywhere. There is no antidote. No one is safe.
Genre: Post-Apocalyptic, Horror, Sci-Fi, Fantasy, Thriller
I had waited for this book for 2 months after I found out I had won it at a youtube giveaway. It was anticipated read for me but I have yet to read it. I am eagerly waiting to have the time for this 700-page powerhouse plus this will be my second Joe Hill and I can't wait to read it. Some reviewers have described it as similar to King's The Stand and I am so ready for that.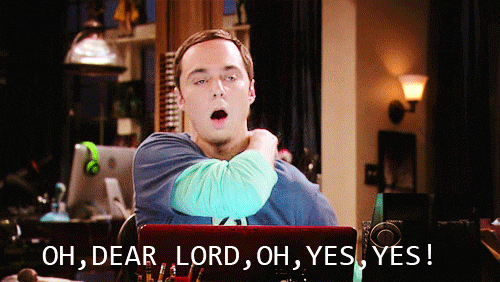 6. The Marriage Plot by Jeffery Eugenides
As Madeleine studies, the age-old motivations of the human heart, real life, in the form of two very different guys, intervenes. Leonard Bankhead – charismatic loner and college Darwinist – suddenly turns up in a seminar, and soon Madeleine finds herself in a highly charged erotic and intellectual relationship with him. At the same time, her old friend Mitchell Grammaticus – who's been reading Christian mysticism and generally acting strange – resurfaces, obsessed with the idea that Madeleine is destined to be his mate.
Genre: Contemporary, Literary fiction
Honestly, since Middlesex by him I have fallen in love with the author. I won all of his three books now I can devour them when the mood strikes. If you haven't read any of his work I would highly recommend Middlesex (Book Review HERE)
7.  Winter Garden by Kristin Hannah
Meredith and Nina Whitson are as different as sisters can be. One stayed at home to raise her children and manage the family apple orchard: the other followed a dream and traveled the world to become a famous photojournalist. But when their beloved father falls ill, Meredith and Nina find themselves together again, standing alongside their cold, disapproving mother, Anya, who even now, offers no comfort to her daughters.
Genre: Historical Fiction, Contemporary, Family
This will be my first Hannah book but she is more known for her other book The Nightingale. So many people rave about how beautiful her writing style is and I am expecting this to be absolutely breathtaking  and I can't wait to read it.
8. The Thirteenth Tale by Diane Setterfield (Book Review HERE)
Biographer Margaret Lea returns one night to her apartment above her father's antiquarian bookshop. On her steps, she finds a letter. It is a hand-written request from one of Britain's most prolific and well-loved novelists. Vida Winter, gravely ill, wants to recount her life story before it is too late, and she wants Margaret to be the one to capture her history. The request takes Margaret by surprise — she doesn't know the author, nor has she read any of Miss Winter's dozens of novels.
Genre: Mystery, Historical Fiction, Gothic Lit
I have already read and loved this story… It was enchanting beautiful rich and I can sing all the praise here but I already posted a review you can go check it out I highly recommend it…
9. Magician by Raymond E.Feist
To the forest on the shore of the Kingdom of the Isles, the orphan Pug came to study with the master magician Kulgan. His courage won him a place at court and the heart of a lovely Princess, but he was ill at ease with normal wizardry. Yet his strange magic may save two worlds from dark beings who opened spacetime to renew the age-old battle between Order and Chaos.
Genre: High Fantasy, Sci-fi, Magic
It's been a minute since I read a good big fantasy book that will just take over my life and I really like the sound of this. There is a readathon taking place this coming week about big book and I'm planning on pick this one up I will tell you how it goes
10. Desperation & The Regulators by Stephen King & Richard Bachman
I have been looking everywhere for these two editions of this book because the are so beautiful… The artwork detail that went into these two covers is just perfection…
The two story arc sort of interlink and I can't wait to find out in what way so I decided to go in blank because I trust King to blow me away 🙂
That is some of the books I have bought and as you can tell I am eagerly awaiting to read all of them and just share my thoughts and feelings. Again I would love to know if you have read any of the books here and what you think about them so I can prioritize. Thanks for visiting and sorry for the long post… Till we meet again
Thanks for reading :0
GOODREADS    TWITTER  INSTAGRAM   TUMBLR
"There are too many books in the world to read in a single lifetime; you have to draw the line somewhere."