Hey, people of the internet hope you are well and taking it one step at a time especially since the year is coming to an end & I am kind of happy to close it… It's been the year that just left me "sighing" a lot & not to say that it was bad in anyway shape or form but I wasn't expecting it to go in this direction. Although,  some aspects have been so positive especially in my reading and joining the blogging community which has kept me grounded and I am so excited to see where it will take me.

"Good friends, good books, and a sleepy conscience: this is the ideal life."
So as 2016 is coming to an end some books on my shelves are basically screaming to be read….
and although I am excited to read all of them there are some that are a must read. I am not in no way putting pressure on myself to finish them, if by any chance I don't get to them I will follow it up next year. 
1. The Fireman by Joe Hill
I still can't believe I have yet to stick myself in this book, I had waited for it for 3 months for it and I actually feel guilty. I literally hide my face when I browse my shelves and see it. I will try to correct that mistake but I have this bad habit of putting off books I am going to like because I am waiting for the "perfect moment"
It's a post-apocalyptic novel with a weird concept of people burning up and I am so ready for it I just need to get my shit together and open it… If you have read it please comment below and tell me your honest thought maybe it will push me even more to read it.
"A room without books is like a body without a soul."
― Marcus Tullius Cicero
The Book of Lost Things by John Connolly
This actually our next pick for my Goodreads reading club & there is a probability of me reading it. From what I have seen online it's a dark tale for a young adult book and it has just peaked my interest and I bought it such a long time ago that it's really sad I haven't cracked it open.
"I find television very educating. Every time somebody turns on the set, I go into the other room and read a book."
― Groucho Marx
Skeleton Crew by Stephen King
My soul is ready for this grim scary collection & this being my first short story collection I am particularly intrigued to see how I fare on with it. Many of my good reads friends and trusted reviewers have spoken highly of it I am going to attempt to are just one and judge for myself.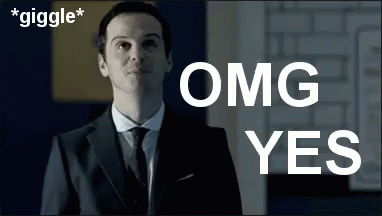 Blow your House Down by Pat Barker
Earlier last month I had started one of her other novel Union Street (Review Here) and I was absolutely amazed at how she painted her female characters and it was one of the most powerful books I have read this year and I thank God I have another one of her works to devour.The story is somehow a Jack the Ripper mystery and I can't wait to see how she plays with it.
Apart from that, I have actually been participating in a readathon  (Tom Topple) it's one where you tackle those big books that have been collecting dust on your shelf. One of my goals for this year was to read more adult fantasy books because I actually enjoy them but solemnly reach for them. I am currently slowly but surely making my way through one & I am actually halfway through it.
Magician Apprentice #1 (The Riftwar Saga)
It follows Pug (The Magician's apprentice) who is caught between a war between two worlds and it has Fantasy and Sci-fi elements that work together beautifully. I am enjoying myself and I can't wait to see how the story expands.
I hope all of you are having the time of your life in whatever ventures you are partaking & even if it suck just know it does get better and you will get through it. As I stated from the start I will be disciplined on my posting and expect some post soon…
Until next time 🙂
Thanks for reading :0
GOODREADS    TWITTER  INSTAGRAM   TUMBLR
"There are too many books in the world to read in a single lifetime; you have to draw the line somewhere."