"We were the people who were not in the papers. We lived in the blank white spaces at the edges of print. It gave us more freedom.
We lived in the gaps between the stories."
Genre: Classic, Feminist Lit, Dystopian, Sci-Fi
It was one hauntingly scary tale & it was a dystopian story that actually could take place, almost prophetic or it seemed to have already happened. I was amazed by Atwood's way of story telling her writing was poetic and had a sombre tone that will engulf you as you flip the pages.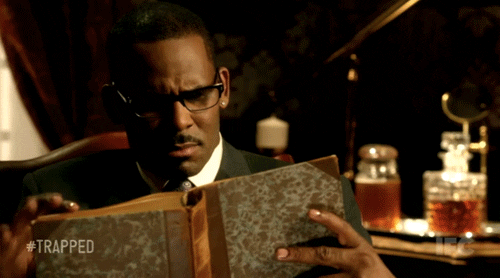 "Better never means better for everyone… It always means worse, for some."
The story is told by one of the Handmaids (Offred) in this dystopian setting where women or basic rights are abolished and horrific events and certain rules are put in place that is very disturbing. Women are only supposed to breed and serve the rich and if you fight against the power you are publicly hanged.
"Nolite te bastardes carborundorum. Don't let the bastards grind you down."
I had very mixed feelings about this book, I really didn't connect with it on a level I would I have preferred but still would highly recommend it. I really loved the writing but I felt disjointed from the book. I was a spectator but I would have loved to be thrown in the book. It took awhile for me to finish it but I can say it is a must read because the themes discussed are relevant & very important. Religion, feminism,human rights so much more and I am so excited to read more of her work.