Happy New Year fellow readers and I hope it will be a prosperous one that will come with tonnes of new books, blogger friends and just all-around positivity. Yes, we all dwelled so much on the negative (at least some of us) that we didn't take a few minutes to reflect on the amazing little trinkets life had to offer.

See that's some good stuff now let me shut up for a minute and talk about the overall bookish experience of 2016.
I found this tag/post from Nicole (Post Here) And it was originally from Jamie (Post Here) I have checked out both of their posts and they are lovely some good ass recommendations.
Reading Statistic (Overview)
I read approximately 93 out of 40 books according to my Goodreads (here)
Re-Reads: 4 (Hopefully will style up and attempt more)
Most Read Genre: Thrillers
Best Book You Read In 2016?
Easy sauce Cloud Atlas  It completely altered my whole reading perspective (let me stop now before I begin to gush) Book Review Here
Book You Were Excited About & Thought You Were Going To Love More But Didn't?

        
The Handmaids Tale (book review here) (really expected more) The Shipping News (book review here)(With all those awards it really bored me) & The Hunger Games( I didn't expect to hate the series  this much)
Most surprising (in a good way or bad way) book you read?
In a good way was Cloud Atlas (book review here) really was so scared about it and I laugh at the thought of me being scared at such a beautiful and amazing piece of literature.
Book You "Pushed" The Most People To Read (And They Did)?
The First Fifteen Lives of Harry August (Book Review Here) and It was worth the push.
Best series you started in 2016? Best Sequel of 2016? Best Series Ender of 2016?
I don't read a lot of series because where I live to find the sequel will take me forever so I usually stay away until I can find the complete set but I read all of The Jackson Brodie Series by Kate Atkinson and it was so delightful. Literary Crime Fiction at its finest.
Favourite new author, you discovered in 2016?
Khaled Hosseini (Author of And The Mountains Echoed) (Book Review Here), easy he shaped me he impacted me and his ability to present a heart-wrenching story awes me!!
Best book from a genre you don't typically read/was out of your comfort zone?
Again Cloud Atlas!!!! Really if you are reading this post just leave and go get  yourself
Most action-packed/thrilling/unputdownable book of the year?
Shutter Island (Book Review Here) was pretty much one of the best thrillers I read last year my soul quivers just thinking about that ending.
Book You Read In 2016 That You Are Most Likely To Re-Read Next Year?
Middlesex (Book Review Here) (also whispers Cloud Atlas) I loved the way this book rid me my ignorance toward the vast topic of Gender and Sexuality plus the main characters voice is so strong I can still hear it.
Favourite cover of a book you read in 2016?

       
 stunning stunning stunning!
Most memorable character of 2016?

    
Danny Torrence and Abra from Doctor Sleep (Book Review Here) were the perfect teams plus this list wouldn't be a list without Stephen King. Also Ignatius Perrish from Horns
Most beautifully written book read in 2016?
The Thirteenth Tale by Daine Setterfield (Book Review Here), if you do plan to read this book prepare yourself for beautiful descriptions, tasteful prose and lush language
Most Thought-Provoking/ Life-Changing Book of 2016?
CLOUD ATLAS, And The Mountains Echoed, Middlesex, First Fifteen Lives of Harry August
Book you can't believe you waited for UNTIL 2016 to finally read?
Shadow of the wind (Book Review Here) and I am glad I have this treasure to reread until the pages fall off.
Favourite Passage/Quote From A Book You Read In 2016?
My life amounts to no more than one drop in a limitless ocean. Yet what is any ocean, but a multitude of drops?"

"Books are mirrors: you only see in them what you already have inside you."
Shortest & Longest Book You Read In 2016?

Under The Dome by Stephen King ( Book Review Here) and Annie's Day by Andy Weir
New favourite book blog you discovered in 2016?
All those who Interact and say hi whenever they see my post you know yourself… yes, you reading this… Sexy Reader 😉
Favourite review that you wrote in 2016?
Boy's Life (Book Review Here) was just amazing if I do say so myself… It was so amazing that the Author Robert McCammon  acknowledge it. Trust me I am still in utter shock.
Best discussion/non-review post you had on your blog?
The Book Community's Rating System (HERE)
I think I had some good questions on the topic even though I didn't research it well I got some perspective but feel free to tell me your thoughts on the topic.
Best moment of bookish/blogging life in 2016?
Honestly, I have so many… Since this was the first year of me dipping my toes into the blogosphere, I was kind of intimidated and scared and thought I would be that weird kid at the corner but people interacted on my post, tagged me and followed my blog and I was like…
All of the steps by step process has been wonderful and I can't wait to see how the horizon expands.
Most challenging thing about blogging or your reading life this year?
So, during The December holidays, I got so caught up in trying to understand 'Blogging' to sort of getting some facts about it and I read some articles that just overwhelmed me with info about… How to? When to? What to etc. It made it seem like work but I am slowly trying to put myself in a positive mind frame and just do me…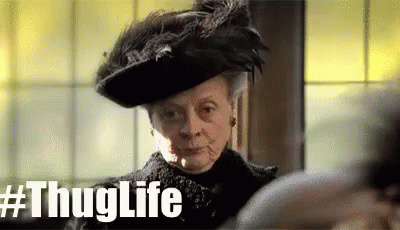 Most Popular Post This Year On Your Blog (whether it be by comments or views)?
Best bookish discover (book related sites, book stores, etc.)?
Did you complete any reading challenges or goals that you had set for yourself at the beginning of this year?

Yes The Goodreads Reading Challenge 🙂
One Book You Didn't Get To In 2016 But Will Be Your Number 1 Priority in 2017?
Actually, I have literally completed all of the books I wanted to read… My TBR has 12 books!!! (Yes, Gasp at that) I am even scared that I will run out of things to read but I will be visiting my local bookshop to see if I will stumble upon that book. (Update Book Haul Coming Soon)
Book You Are Most Anticipating For 2017 (non-debut)?

  
I have none at the moment… But really want to find a copy of Kate Atkinson's Life after Life, 11/22/63 by King those are like my must read soon books.
2017 Debut You Are Most Anticipating?
None sorry…
One Thing You Hope To Accomplish Or Do In Your Reading/Blogging Life In 2017?
Just be myself in both the books I read and the post I blog. Try not to care what others are doing and follow my own mind.
A 2017 Release You've Already Read & Recommend To Everyone:
None but if you have any horror, thriller, fantasy books tell me.
That's the general overlook of my 2016 and I hope that 2017 will bring more positive moments in my reading and my life I hope it's going okay for you… Check Out my previous Post
My Top 9 Best Books of 2016 #books #favourite
&
2016 Honourable Mentions (Favourite Books-Edition) #RunnersUp
 Happy New Year, Thank You For Reading and continue flipping those pages.