Hey, guys lovely to see you again or you read me (you know what I mean). Hope you are well and the new year isn't as bad as you expected because today we are going to celebrate new used books… Yes, I bought my first bunch of new used books and let me just say they are delicious. I have been picking up books that I will get to sooner rather than later or immediate reads, this year I don't want to see a book gather up dust on my shelf.
I want to be excited for them and pick me up in the next few months, so without further ado lets bring out the first book haul of 2017!!
(I have linked the synopsis below the pictures )
The Night Circus by Erin Morgenstern
Genre: Fantasy, Historical Romance
The circus arrives without warning. No announcements precede it, no paper notices plastered on lampposts and billboards. It is simply there when yesterday it was not.
To be honest I wasn't really planning on buying this book but everyone and their mother just praise it so much. They talk of its unique premise of magic, circus and beautiful writing. I just bit the bullet and got it, plus the price was good and I will be getting to this one rather soon.
The Absolutely True Diary of a Part-Time Indian by Sherman Alexie
Genre: Young Adult, Contemporary, Realistic Fiction
Heartbreaking, funny, and beautifully written, The Absolutely True Diary of a Part-Time Indian, which is based on the author's own experiences, coupled with poignant drawings by Ellen Forney that reflect the character's art, chronicles the contemporary adolescence of one Native American boy as he attempts to break away from the life he was destined to live.
The book follows a teenage Indian Boy who attends an all-white school and being the only Indian there we follow his experiences through art and self-discovery. A bonus is that this is an own voices YA book and that just makes it so refreshing as I am trying to read more quality YA this year. Plus I really love the illustrations inside and the colours of the cover.
The Road by Cormac McCarthy
Genre: Sci-Fi, Dystopian, Classics
A searing, postapocalyptic novel destined to become Cormac McCarthy's masterpiece.
This 2007 Pulitzer-Winning Post Apocalyptic Novel follows a father and a son who are travelling through a barren wasteland toward the promise land or a safer place at the coast. I have heard about this book on many accounts and the way people describe it just made feel drew to it and I can't wait to discover what treasures it holds.
Black Swan Green by David Mitchell
Genre: Young Adult, Coming Of Age, Contemporary 
From award-winning writer David Mitchell comes a sinewy, meditative novel of boyhood on the cusp of adulthood and the old on the cusp of the new.
Yes, Another Mitchell and I gasped at the beauty that is this cover. If you haven't known Cloud Atlas is my favourite book of all time ( Cloud Atlas Review) ( Favourite book of 2016) and I want to read all of Mitchell's backlog. This one is a coming of age story so it's way off from the genre-bending Cloud Atlas but Mitchell proved that he can conquer any genre and I have complete utter faith in him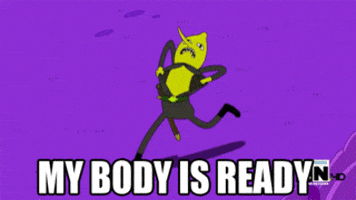 The Blind Assasin by Margret Atwood
Genre: Historical Fiction, Mystery
the art of storytelling to new heights in a dazzling new novel that unfolds layer by astonishing layer and concludes in a brilliant and wonderfully satisfying twist.
Initially, I had read the handmaid's tale (Book review Here) last year even though it didn't blow me away I still loved her prose and her ability to play around with language plus her feminist themes really resonated well with me. It's a mystery set in the 1930 era and I am just sold by that, I really do hope I enjoy it because it did win The Man Booker in 2000 (Tell me if you read this one down in the comments)
A Spool of Blue Threads by Ann Tyler
Genre: Literary Fiction 
Brimming with all the insight, humour, and generosity of spirit that are the hallmarks of Anne Tyler's work, A Spool of Blue Thread tells a poignant yet unsentimental story in praise of family in all its emotional complexity. It is a novel to cherish.
I follow a lot of sophisticated book tubers and I have heard of the name Ann Tyler somewhere and from what I have heard everyone loves her. She mainly writes realistic fiction and family dynamics and I am here for that. I snagged this up without any hesitation & I didn't even look up reviews I was just drawn to it so this is going high up on my tbr. (Plus the cover is to die for)
The Accidentals by Ali Smith
Genre: Contemporary
Fearlessly intelligent and written with an irresistible blend of lyricism and whimsy, The Accidental is a tour de force of literary improvisation that explores the nature of truth, the role of chance, and the transformative power of storytelling.
I recently read (Hayley (Blog Post Here) Review on Ali Smiths's latest book Autumn and I was immediately drawn to her themes. When I stumbled upon this one I was definitely not leaving it behind. This sounds so cosy and will showcase really strong family connections and I simply can't wait to start it
The Night Watch by Sarah Waters
Genre: Historical fiction, LGBTQ+,
Moving back through the 1940s, through air raids, blacked-out streets, illicit liaisons, sexual adventure, to end with its beginning in 1941, The Night Watch is the work of a truly brilliant and compelling storyteller.
I will finally be attempting my first Sarah Waters as I have been so keen to pick up her books and this seem like a good place to start. the Story follow a bunch of characters during world war 2 as they try to adapt to the effects of war and battles within themselves. Plus it features queer characters.
Regeneration by Pat Barker
Genre: World War 2, Contemporary
Regeneration, one in Pat Barker's series of novels confronting the psychological effects of World War I, focuses on treatment methods during the war and the story of a decorated English officer sent to a military hospital after publicly declaring he will no longer fight. Yet the novel is much more.
I almost squealed when I saw this… If you don't know last year I read two of Pat's books (Union Street Review & Blow Your House Down Review) and I was simply amazed at how she portrayed the women and tackled topics that were very heavy handed but important nonetheless. Now I have more material from her and I simply can't deal… The overview plot is also about the effects of war and the psychology that goes with it. I hope I will love it as much her other books.
And the book that I have been looking for and finally found it (Thank The Book Gods!!)
The Secret History by Donna Tartt
Genre: Mystery, Contemporary 
Under the influence of their charismatic classics professor, a group of clever, eccentric misfits at an elite New England college discover a way of thinking and living that is a world away from the humdrum existence of their contemporaries. But when they go beyond the boundaries of normal morality they slip gradually from obsession to corruption and betrayal, and at last – inexorably – into evil
I love The Goldfinch (Book Review Here) Tartt evoked so much emotion and I fell in love with her writing and now I can continue with her backlog. The book is even more popular than The Goldfinch and the mystery aspects set in an elite private school just got to me. This is a must read of 2017.
If you have read any of these books please feel free to tell me which ones I should get to sooner and Thank you so much for reading 🙂