Genre: Historical Fiction, Mystery
"Every woman is the architect of her own fortune."
A stunning debut novel  I was in awe of the individual parts of this story that were put together so meticulously to form an overall stunning narrative. It was kind of intimidating when I first acquired it to be honest because of the polarising opinions surrounding it. You either love it or you down right hate it and I lowered my expectations which somehow helped me to see the beauty that this story had to offer.
 

"In suffering, we find our truest selves."
The book is set in 1686 Amsterdam and we follow our eighteen-year-old protagonist Nella as she has just arrived at the city to begin her new life as the wife of a prominent trader Johannes Brandt. She is excited about the marriage and hopes it brings her children and a solid future but soon she finds out that it's not all that wonderful as the new husband is distant and constantly travelling. Johannes tries to cheer up his new wife by gifting her with a cabinet size replica of the house and hires a miniaturist to service the small house with small figurines to make it almost identical to the house. Things start to get creepy when the miniaturist creation reflect her current life and start to reveal some really dark secret about the Brandt family and household.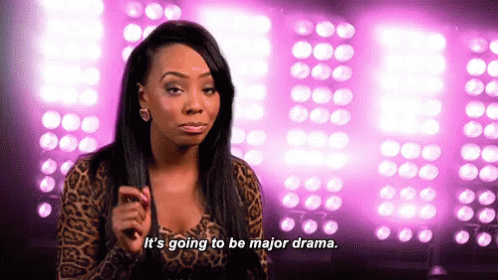 It was engulfing, seriously compulsive read that kept me up all night just to find out what the hell was going on. The atmosphere of the book was cold and unsettling which added so well to the Amsterdam winters setting plus the mystery had a Gothic Victorian feel to it & specifically reminded me of The Thirteenth tale.
The characters felt very real almost like they were not fictionalised but part of history, they faced complex challenges and their interaction with each other was very authentic. I didn't like the main character at first but she quickly redeemed herself and it was a remarkable transformation. Same to all the characters at the beginning of the book they all had this unreliability aspect to their personalities but just like the mystery they unfolded and we got to see their true colours and the big reveals were ones I didn't see coming


She always manages to sneak a big surprise as the story went on, I get why some readers may find the story unsatisfying but I felt like the ending was solid.
"Pity, unlike hate, can be boxed and put away."
Another aspect of the book that really surprised me was the depth it bears, I went in expecting a mystery story arc but the discussion and themes were endless and very important. The topic of religion was interesting although kind of infuriating, I understood it's relevant and how it came to play with other themes such as marriage, slavery, homosexuality and the way of life during such a horrific period in history. I could sort of see the amount of research that went to authenticate the book plus her prose were elegant and beautiful, read like a timeless classic novel.
I highly recommend this book, especially during a cosy night, it's filled with dramatic scenes and an engaging mystery you will be sucked in. I can't wait to see read her second novel The Muse because the majority of the people prefer it over this one and I thought this was brilliant 🙂
Have you read it how did you find it and if you have read The Muse tell if it's better 🙂
So until next time stay Bookish 😉