"… a mind needs books as a sword needs a whetstone if it is to keep its edge."
― George R.R. Martin, A Game of Thrones
Another exciting post about new books I have recently acquired and I am so excited to share them with you guys. Hope you are well and thank you for visiting this part of the internet. Now If you go through my blog you will notice that I don't purchase a whole lot of books on a monthly or weekly basis, I try to limit and give myself time to finish the books that are on my shelves. The Last Haul (Link here)was on 2nd February, and statistically speaking I have read almost half of those books. it's a system that kind of manages my tbr and keeps my anxiety at bay.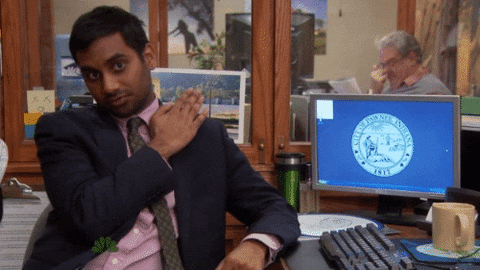 "Books are a uniquely portable magic."
― Stephen King, On Writing: A Memoir of the Craft
So, let's get into them shall we (If you have read any of these books or the author please let me know 😊)
Genre: Genre Bending, Scifi, Fantasy
This is my most anticipated read of this year (not that it's a new release or anything) but I am slowly making my way through Mitchell's work and so far, I have read the incredible Cloud Atlas (Book Review) and the subtle coming of age Black Swan Green (Book Review Here) which has solidified my love for his writing and this will be my next. I will be buddy reading with my good bookstagram friend Nils (Account Here) and I can't wait.
I want to go into it as blind as possible, if you are interested in the synopsis it is linked
————————————————————————
A Prayer for Owen Meany by John Irving
Genre: Contemporary Classic
A classic contemporary about a young boy playing in a Little League baseball game in Gravesend, New Hampshire, hits a foul ball and kills his best friend's mother. Just from that blurb, I was sold plus John Irving is an author I have been meaning to try for years.
————————————————————————
Synopsis
Genre: Adult Fiction, Contemporary, Humour, LGBTQ+, Books about Books
This one honestly drew me in because it had books on the cover but also the story itself sounds like it's going to be very entertaining.
Lucy Hull, a young children's librarian in Hannibal, Missouri, finds herself both a kidnapper and kidnapped when her favourite patron, ten- year-old Ian Drake, runs away from home. The precocious Ian is addicted to reading but needs Lucy's help to smuggle books past his overbearing mother, who has enrolled Ian in weekly antigay classes with celebrity Pastor Bob.
Doesn't that just sound like a good time? I really can't wait to read it…
——————————————————————–
Genre: Thriller, Mystery, Suspense
I have been meaning to read this mystery book ever since I heard about it in 2015, everyone and their cats have already read it but regardless I have it now and I can't wait to get stuck in it 😊 Since it's a mystery I don't even want to read the blurb.
---
Midnight in the Garden of Good and Evil by John Berendt
Genre: True Crime, Non-Fiction, Thriller
I honestly didn't know this was a non-fiction true crime story, but I am still very interested in it.
Shots rang out in Savannah's grandest mansion in the misty, early morning hours of May 2, 1981. Was it murder or self-defense? For nearly a decade, the shooting and its aftermath reverberated throughout this hauntingly beautiful city of moss-hung oaks and shaded squares. John Berendt's sharply observed, suspenseful, and witty narrative reads like a thoroughly engrossing novel, and yet it is a work of nonfiction. Berendt skillfully interweaves a hugely entertaining first-person account of life in this isolated remnant of the Old South with the unpredictable twists and turns of a landmark murder case.
Sounds gripping even though I don't read a lot of true crime.
————————————————————-
Genre: Short Stories, Canadian Lit, Humour
Yes, I picked this collection up randomly because the blurb was very humorous I didn't even know it was part of a series.
Why is Morley skulking around with a man named Frank on the eve of her 40th birthday? What grisly secret is Stephanie hiding in her father's picnic cooler? And exactly what is Dave doing by himself in a Halifax hotel room with a duck? In the pages of the Vinyl Cafe Diaries, humorist Stuart McLean answers these questions and reveals more strange, shocking, and above all, entertaining truths about the seemingly ordinary folk of the Vinyl Cafe.
—————————————————————
Genre: Crime, Thriller, Mystery, Japanese Fiction
A craving for a good mystery has resurfaced and I have been neglecting that genre which is truly a CRIME (see what I did there) so when I saw this Japanese crime thriller I was so excited, even though it's part of a series I still want to try out because it sound interesting
Yoshitaka, who was about to leave his marriage and his wife, is poisoned by arsenic-laced coffee and dies. His wife, Ayane, is the logical suspect—except that she was hundreds of miles away when he was murdered. The lead detective, Tokyo Police Detective Kusanagi, is immediately smitten with her and refuses to believe that she could have had anything to do with the crime. His assistant, Kaoru Utsumi, however, is convinced Ayane is guilty. While Utsumi's instincts tell her one thing, the facts of the case are another matter. So, she does what her boss has done for years when stymied—she calls upon Professor Manabu Yukawa.
That is all for now but I think I might buy more in the coming week. Another thing that I have noticed about my book buying habits is that I just don't go around buying all the books like in my early reading life but I pick up titles that are on my wish list, or the topic at hand really interest me. It has really saved me a lot of money and space since.
Again, thank you for visiting, tell me if you have read any of these
src="https://kenyanlibrary.files.wordpress.com/2016/12/cropped-logo-iphone-01.png" alt="cropped-logo-iphone-01.png" width="206″ height="166″ />
So until next time stay Bookish 😉