Genre: Historical, Canadian Lit, Sci-fi, Contemporary, Literary Fiction
"The only way you can write the truth is to assume that what you set down will never be read. Not by any other person, and not even by yourself at some later date. Otherwise, you begin excusing yourself. You must see the writing as emerging like a long scroll of ink from the index finger of your right hand; you must see your left hand erasing it."
Exhilarating poignant read, Atwood showcases exuberance and confidence throughout 600 pages and my jaw was always left ajar. The rich texture of the plot & writing paired well with the complexities of the characters and it is no surprise that she snubbed the 2000 Man Booker with grace. I am afraid that this will be another gushing review and I can't wait to dive in and pour out my love for this book.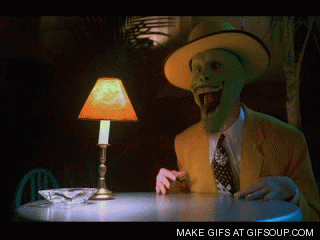 "Farewells can be shattering, but returns are surely worse. Solid flesh can never live up to the bright shadow cast by its absence. Time and distance blur the edges; then suddenly the beloved has arrived, and it's noon with its merciless light, and every spot and pore and wrinkle and bristle stands clear."
To explain the plot will be a little difficult and I might do a disservice to it so I will copy paste a snippet of it from Goodreads…
The novel opens with these simple, resonant words: "Ten days after the war ended, my sister drove a car off the bridge." They are spoken by Iris, whose terse account of her sister Laura's death in 1945 is followed by an inquest report proclaiming the death accidental. But just as the reader expects to settle into Laura's story, Atwood introduces a novel-within-a- novel. Entitled The Blind Assassin, it is a science fiction story told by two unnamed lovers who meet in dingy backstreet rooms. When we return to Iris, it is a 1947 newspaper article announcing the discovery of a sailboat carrying the dead body of her husband, a distinguished industrialist.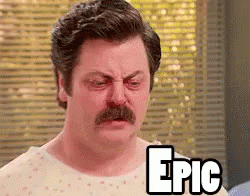 It is one thick plot that spans over generation told from 3 perspectives and I ate it all up. Having read Atwood's The Handmaids Tale (Review Here) Last year I was blown away by her commanding writing, her confidence and feminist undertone even though I didn't connect with the book, it still haunts me… So picking up this one I was 100% sure I would adore the writing and boy was I right. This was beautiful, striking, epic that I can't fathom my love for it. Books like these are the reasons I dare not to tackle writing because she freaking owns it. The themes were ever so present and relevant plus the 50year old POV narrator was so strong that I can still hear her voice weeks after finishing the book.
"When you're young, you think everything you do is disposable. You move from now to now, crumpling time up in your hands, tossing it away. You're your own speeding car. You think you can get rid of things, and people too—leave them behind. You don't yet know about the habit they have, of coming back.

Time in dreams is frozen. You can never get away from where you've been."
The generational saga was scrutinized to such details that the reader feels like they have been traveling throughout history, the way the story is structured gives such a fresh perspective on the genre and the relationships between the characters was odd in a good way, it felt very authentic as they come to terms with war, death, the great depression and so much. This will definitely be those books that I will always go back to, Atwood's writing will forever haunt me and I am definitely planning to tackle some if not all of her books. I highly recommend you pick up one of her books she is quickly becoming a favourite 🙂
What other Atwood books do you recommend?
So until next time stay Bookish 😉