I recently decided to treat myself and get my reading morale back by adding more new books and as always I am excited to give you a taste of what these titles coughs lots of horrors classics coughs (All of them are used books and some of my Kenyan-folk are curious as to where I acquire these books, Fear not I am working on a blog post about that particular topic 🙂 ) I have read some of these so expect another post about my recent reads
As always if you have read any or curious about any of the books I mention, your thoughts are always welcomed in the comments

Genre: Crime, Mystery
Blurb

A brilliant mystery in a classic vein: Detective Cormoran Strike investigates a supermodel's suicide.You may think you know detectives, but you've never met one quite like Strike. You may think you know about the wealthy and famous, but you've never seen them under an investigation like this.
I have already read this and I really enjoyed it, similar to Kate Atkinson's Jackson Brodie series… I highly recommend it.
The Outsiders
Genre: Young Adult, Modern Classic
Blurb
No one ever said life was easy. But Ponyboy is pretty sure that he's got things figured out. He knows that he can count on his brothers, Darry and Sodapop. And he knows that he can count on his friends – true friends who would do anything for him, like Johnny and Two-Bit. And when it comes to the beating up on "greasers" like him and his friends – he knows that he can count on them for trouble. But one night someone takes things too far, and Ponyboy's world is turned upside down…
Also, read this and enjoyed Pony Boy's story will discuss it more in my wrap up.
A Portrait of the Artist as a Young Man
Genre: Contemporary, Classic, Irish Lit, Literary Fiction
I couldn't resist I had to snag it… James Joyce is so popular and a lot of you have heard of him… I can't wait to try him out.
Great Detectives: A Century of the Best Mysteries from England and America
For enthralling suspense and brilliant detection, there has never been a collection to match this one, with complete novels by Ross Macdonald and Ruth Rendell, a novella by Israel Zangwill, and sixteen short stories by the best mystery writers from England and America—Dorothy Sayers, G.K. Chesterton, Agatha Christie, Robert van Gulik, William Faulkner, Dashiell Hammett, Edmund Cripn, Raymond Chandler, Ellery Queen, Rex Stout, Ray Bradbury, P.D. James, Donald Westlake, and Ed McBain. From Zangwill's 1892 classic The Big Bow Mystery to James's never-before-published "The Murder of Santa Clause," these detective stories offer every kind of tension, shock and intrigue—a century's worth of excitement.
Classic Horror Omnibus: Volume I, Five Classic Novels Of Terror
Includes…
(Frankenstein by Mary Shelley)
(The Strange Case of Dr. Jekyll and Mr. Hyde)
(The Werewolf by Clemence Housman)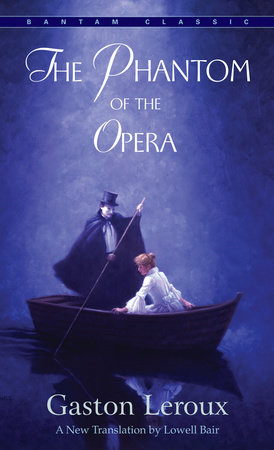 (The Phantom of The Opera by Gaston Leroux)
Yes for 100/= or $1 for a hardcover I was screaming…. I have only read a few classics and now I have a couple at my disposal… which one is your favorite? Because all of them are so well received and popular
Lord of the Flies
Genre: Young Adult, Classic
Blurb

When a plane crashes on a remote island, a small group of schoolboys are the sole survivors. From the prophetic Simon and virtuous Ralph to the lovable Piggy and brutish Jack, each of the boys attempts to establish control as the reality – and brutal savagery – of their situation sets in.
Kids trapped in an island and crazy stuff going down sign me up
Perfume: The Story of a Murderer
Genre: Horror, Classics, Historical
Blurb

An acclaimed bestseller and international sensation, Patrick Suskind's classic novel provokes a terrifying examination of what happens when one man's indulgence in his greatest passion — his sense of smell — leads to murder.
Another classic horror just by the blurb this is a must read… I am so happy I stumbled upon it.
The Library Paradox
Genre: Mystery, Historical, Victorian
Blurb

March, 1896. Motherhood and work as a private detective don???t easily go hand-in-hand, but Vanessa is determined to give it a try. Being a wife and mother has meant that she??'s had to give up her beloved teaching job, but Vanessa has been kept busy by a string of requests asking for her help in solving troubling cases. It is not often, though, that her investigations involve violent death . . . 
Yes, not the best reviews but the book takes place in a library set in 1896… I couldn't resist
Heart-Shaped Box
by Joe Hill
Genre: Horror, Paranormal, Fantasy, Mystery, Suspense 
Blurb

Aging, self-absorbed rock star Judas Coyne has a thing for the macabre — his collection includes sketches from infamous serial killer John Wayne Gacy, a trepanned skull from the 16th century, a used hangman's noose, Aleister Crowley's childhood chessboard, etc. — so when his assistant tells him about a ghost for sale on an online auction site, he immediately puts in a bid and purchases it. 
My 3rd Hill and I just started this because I couldn't help myself… As with Hill's previous books, I expect nothing but weird creepy and smart writing… Will definitely report back on how I found it.
The Shining Girls
Genre: Mystery, Sci-Fi, Crime, Horror
Blurb

THE SHINING GIRLS is a masterful twist on the classic serial killer tale: a violent quantum leap featuring a memorable and appealing girl in pursuit of a deadly criminal.
Time Travel Thriller that comes highly recommended by Stephen King and I am so ready.
Before the Fall
Genre: Mystery, Thriller, Suspense 
Blurb

On a foggy summer night, eleven people–ten privileged, one down-on-his-luck painter–depart Martha's Vineyard headed for New York. Sixteen minutes later, the unthinkable happens: the passengers disappear into the ocean. The only survivors are Scott Burroughs–the painter–and a four-year-old boy, who is now the last remaining member of a wealthy and powerful media mogul's family.
All I know is the author is directed Fargo and helped in the production of Fox's epic Legion
And this book is literally unputdownable
The Hundred-Year-Old Man Who Climbed Out of the Window and Disappeared
Genre: Humour, Adventure, Cotemporary
Blurb

It all starts on the one-hundredth birthday of Allan Karlsson. Sitting quietly in his room in an old people's home, he is waiting for the party he-never-wanted-anyway to begin. The Mayor is going to be there. The press is going to be there. But, as it turns out, Allan is not… Slowly but surely Allan climbs out of his bedroom window, into the flowerbed (in his slippers) and makes his getaway
This literally sounds like a good time 🙂
Currently on Repeat
* Lorde – Melodrama *
*Paramore – After Laughter*
*Paper Kites – Twelvefour*
*Bastille – Wild Word*
*Kaleo – A/B*
*The Neighbourhood – Wiped Out*
Hope you enjoyed the post and I would really like to know if I hauled some of your favorites or the ones that you've been meaning to read so I can get to them sooner. Thank you so much for visiting 🙂
So until next time stay Bookish 😉