"Shadows were too black, and when a breeze stirred the trees, the shadows changed in a disquieting way." 
Hello, Friends remember this series I started months ago and totally forgot about it well I am back…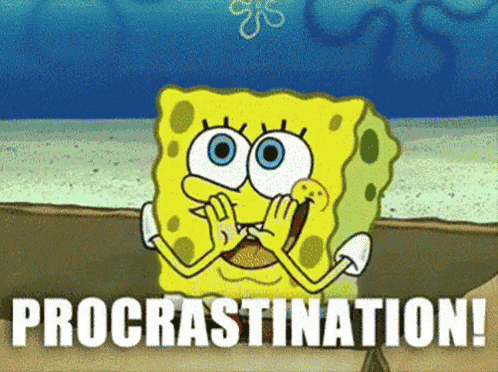 Previous Recommendation Thursday
With the current state of the world from wildfires, hurricane, genocide just to name a few… The whole world is basically up in flames. As a coping mechanism, I throw myself into books (Obviously you started a book blog you idiot) to get lost in the descriptions, different perspectives, settings & try to turn off reality for a little while. Today I'm going to recommend 5 books that will engulf you as the world gets gloomy around you

(reviews will be linked)

400 pages
Genre: Fantasy, Historical fiction
The circus arrives without warning. No announcements precede it. It is simply there when yesterday it was not. Within the black-and-white striped canvas tents is an utterly unique experience full of breathtaking amazements. It is called Le Cirque des Rêves, and it is only open at night…
This famous book needs no introduction having spent time with it earlier this year I kinda felt empty when I left the world & I understand why readers are obsessed. Her description of food, the ambiance of a magical Circus that transports one into unimaginable places is truly a sight to be held. This is a perfect book when one just wants to escape
(Synopsis)
447 pages
Genre: Horror, Mystery, Fantasy, Suspense
Jack Torrance's new job at the Overlook Hotel is the perfect chance for a fresh start. As the off-season caretaker at the atmospheric old hotel, he'll have plenty of time to spend reconnecting with his family and working on his writing. But as the harsh winter weather sets in, the idyllic location feels ever more remote…and more sinister. And the only one to notice the strange and terrible forces gathering around the Overlook is Danny Torrance, a uniquely gifted five-year-old.
Another Iconic classic that still holds the place for a "perfect claustrophobic horror" even after all these years. The idea of being trapped in a hotel with creaking floor boards, the slow build up to unspeakable madness is absolutely terrifying. If you have yet to start Stephen King this is a good place to get acquainted with him and get stuck in the Overlook hotel.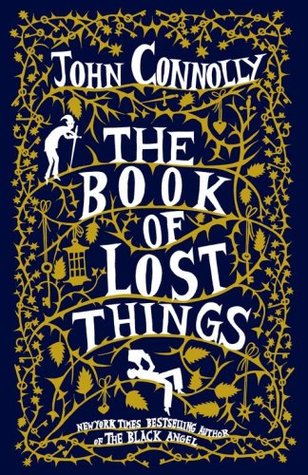 The Book of Lost Things
339 pages
Genre: Fantasy, Fairytale,"YA"
High in his attic bedroom, twelve-year-old David mourns the death of his mother, with only the books on his shelf for company. But those books have begun to whisper to him in the darkness. Angry and alone, he takes refuge in his imagination and soon finds that reality and fantasy have begun to meld. While his family falls apart around him, David is violently propelled into the world that is a strange reflection of his own — populated by heroes and monsters and ruled by a faded king who keeps his secrets in a mysterious book, The Book of Lost Things.
This is a recent favorite and this should not be categorized as YA, Connelly unapologetically twists every fairy tale and brings the dark elements in them. His use of imagery and whimsical writing just adds to the immersive experience
The Thirteenth Tale
406pages
Genre: Mystery,  Historical Fiction, Books About Books, Gothic
A love letter to reading, a book for the feral reader in all of us, a return to that rich vein of storytelling that our parents loved and that we loved as children. Diane Setterfield will keep you guessing, make you wonder, move you to tears and laughter and, in the end, deposit you breathless yet satisfied back upon the shore of your everyday life.
This was gorgeous seriously this book still blows my mind, it had this warm feeling as the protagonist dives into the life of this famous author. The Biographical style was done so well and the reader was transported into this Gothic setting filled with dark mansions with huge libraries and a tantalizing mystery you will not want to put this down…
487 pages
Genre: Historical Fiction, Mystery, Fantasy
Barcelona, 1945: A city slowly heals in the aftermath of the Spanish Civil War, and Daniel, an antiquarian book dealer's son who mourns the loss of his mother, finds solace in a mysterious book entitled The Shadow of the Wind, by one Julián Carax. But when he sets out to find the author's other works, he makes a shocking discovery: someone has been systematically destroying every copy of every book Carax has written. In fact, Daniel may have the last of Carax's books in existence. Soon Daniel's seemingly innocent quest opens a door into one of Barcelona's darkest secrets–an epic story of murder, madness, and doomed love.
No introduction to this, I'm sure you have seen it everywhere. This is the perfect book for immersion and the celebration for the love books. This, in my opinion, is a book lover's dream book. What (the author's name) did with the plot and the characters shock me. This is a love letter to all bibliophiles, literally kept me up, stressed me and blew me away 🙌
Hope you  find something that will interest you or engulf you 🙏 As usual if you have read any of these books or want to recommend an atmospheric read fell free
Hope you have a lovely weekend and hope to see you next time
 So until next time stay Bookish 😉