"Time to explore our nightmares and reveal our true selves"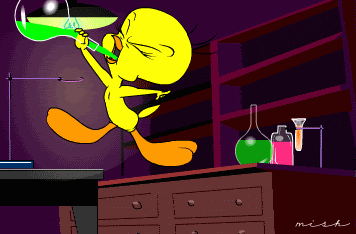 This weeks Recommendation Thursday 5 Perfectly Creepy Halloween Reads
So blow the candles and join me in the dark side
"October proved a riot a riot to the senses and climaxed those giddy last weeks before Halloween." 
― Keith Donohue
(All book reviews will be linked)
PREVIOUS RECOMMENDATION THURSDAY
 319 pages
Genre: Horror, Suspense, Mystery
Trapped in the Mexican jungle, a group of friends stumble upon a creeping horror, unlike anything they could ever imagine. Two young couples are on a lazy Mexican vacation–sun-drenched days, drunken nights, making friends with fellow tourists. When the brother of one of those friends disappears, they decide to venture into the jungle to look for him. What started out as a fun day-trip slowly spirals into a nightmare when they find an ancient ruins site . . . and the terrifying presence that lurks there.
Skin crawling creepy stuff made out of nightmares. The whole premise is just bizarre, this is the sort of book that will make you rethink the idea of vacationing in the Mexican jungle. I went into this blind and left the book absolutely traumatized.
436 pages
Genre: Horror, Suspense, Mystery
Past midnight, Chyna Shepard, twenty-six, gazes out a moonlit window, unable to sleep on her first night in the Napa Valley home of her best friend's family. Instinct proves reliable. A murderous sociopath, Edgler Foreman Vess, has entered the house, intent on killing everyone inside. A self-proclaimed "homicidal adventurer," Vess lives only to satisfy all appetites as they arise, to immerse himself in sensation, to live without fear, remorse or limits, to live with "intensity." Chyna is trapped in his deadly orbit.
This was my first book into the whole mystery suspense genre and By! God! This chilled me… The whole premise was unnerving and oozing with tension "intense". The dual POV was smartly executed, it's been 3 years since I read this and I still recall the experience.
168 pages
Genre: Horror, Graphic Novel Fantasy, Mystery
Locke & Key tells of Keyhouse, an unlikely New England mansion, with fantastic doors that transform all who dare to walk through them. Home to a hate-filled and relentless creature that will not rest until it forces open the most terrible door of them all…
Some of the Art
A graphic novel that redefined the classic narrative of a ghost story, this was fun, weird and sometimes very creepy. The idea behind a house with multiple other dimensions doors, those harbor nightmares, and dark events is literally the perfect setting for a Halloween read 👻
342 pages
Genre: Paranormal, Horror, Fantasy 
This is the story of Louis, as told in his own words, of his journey through mortal and immortal life. Louis recounts how he became a vampire at the hands of the radiant and sinister Lestat and how he became indoctrinated, unwillingly, into the vampire way of life. His story ebbs and flows through the streets of New Orleans, defining crucial moments such as his discovery of the exquisite lost young child Claudia, wanting not to hurt but to comfort her with the last breaths of humanity he has inside. 
A classic tale that doesn't shy away from exploiting the dark side of being a vampire. I am sure most of the people have seen the movie and even though it was amazing it doesn't hold a candle to the book. This was beautifully written and complex, discussing heavy themes of immortality, religion and human emotions. I feel gutted that I don't talk about this book a lot because it's really fantastic.
The Book of Lost Things
 by
John Connolly
339 pages
Genre: Fairytale Retelling, Horror, Fantasy, YA-ish
High in his attic bedroom, twelve-year-old David mourns the death of his mother, with only the books on his shelf for company. But those books have begun to whisper to him in the darkness. Angry and alone, he takes refuge in his imagination and soon finds that reality and fantasy have begun to meld. While his family falls apart around him, David is violently propelled into a world that is a strange reflection of his own — populated by heroes and monsters and ruled by a faded king who keeps his secrets in a mysterious book, The Book of Lost Things.
Recommend for Younger Readers (Nope! I don't think so) This is how to tell a dark retelling or retellings like this was at some point so graphic that I had to set it aside. A young boy torn by grief discovers a dark world into his much-loved fairytales that challenge his innocence and take him down a dark rabbit hole of nightmares. Beautiful written, immersive experience, I highly recommend you pick this up during Halloween.
I'm well aware that we don't celebrate Halloween here in Nairobi but my soul is always drawn to darker tales. Hope you enjoyed the post😅 what sort of books will you be picking up?
 So until next time stay Bookish 😉