Hello Friends, Hope you are well and positive… January has been a bit of an interesting month, reading-wise as well as my personal life. I was bogged down and felt a little uninspired so I took a 5 day no internet break to reconnect with books and my loved ones and I feel more comfortable and inspired so I thought I would pop back up with an update on what I have read or currently reading. *A sort of mini-reviews*
All info about the books will be linked.
848 pages
 Little, Brown and Company
"Love cannot be reduced to a catalogue of reasons why, and a catalogue of reasons cannot be put together into love."
Intricate, Well-Developed narrative that consumed me in 2 weeks. The author who was 28 years old at the time, composed this Dickensian style mystery novel set in 1800s New Zealand during The Gold Rush with such finesse that my brain can't get around it. Poking fun at the Victorian tropes and writing style each Character is inspired by the zodiac signs and through that angle, she portrays them in the most dramatic way and I couldn't for the life of me stop flipping the pages.
."A woman fallen has no future; a man risen has no past."
19 Characters all connected by a mystery of a missing wealthy man, a suicidal prostitute & a pile of gold found in luckless man's cabin. She weaves all these perspectives so well & you can definitely see why it took her 5 years to create this epic tale. The first section is 300 pages ( I know that's a lot) but once you get through it you will not want to put it down. The book stays true to the era in which the men are pompous power hungry, filled with over the top flare and the misogyny is ever so present but like discovering gold some Characters will stay with you for the long haul. The mystery and the plot were balanced and for 800 pages the momentum didn't whither, as you come to know the characters the need for justice and answers keeps you on your toes.
A representation of me throughout this whole book
 Dramatic reveals, themes of colonialism, morality etc expanded the story to greater heights. The core of the story is obsession, power, revenge, escapism I could unearth so many gems (pun intended) It's been a long time since a book kept me engaged and this had all the elements of a great book. If you are a fan of Historical Fiction and a giant cast of characters, sprinkled with a tantalising mystery… What are you waiting for? pick it up.
288 pages
Faber Faber
"An extraordinary portrait of contemporary America, and a testament to the resilience of the human heart"
Thanks to The Willoughby Book Club for sending this book my way
This was a quiet reading experience, capturing everyday life through the actions of the characters. Following three perspectives: A paralyzed ex-military (Leroy) on the verge of suicide, A nurse (Pauline)  who tends to Leroy after his suicide leaves his health at a critical state but we also see how disconnected Pauline is and her complex relationship with her father and the patients at the hospital. We also follow Leroy's home attendant (Freddie) who is on the verge of bankruptcy and still healing from the divorce. They are all connected and haunted by their past and the snapshots of everyday life humanize them and I really enjoyed the sombre atmosphere. Being a huge fan of contemporary settings with interwoven narratives this little short book didn't have the most flowery of writing or over the top plot but the simplicity of the dialogue and the tinny moment really did stick with me. For just 288 pages the book did a lot with the limited space… I highly recommend it.
Click the link below to Save 10% on your subscription at Willoughby Book Club


Mr Penumbra's 24-Hour Bookstore 
by
Robin Sloan
288 pages
 Picador
GENRES: Books About Books, Fantasy, Contemporary
"Walking the stacks in a library, dragging your fingers across the spines — it's hard not to feel the presence of sleeping spirits."
A buddy read with the lovely Eman … I was so excited about this particular book because it was set in a bookstore, expecting literary references, cosy descriptions and compelling quirky characters and at the beginning of the book it looked promising but…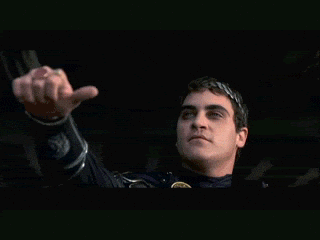 "After that, the book will fade, the way all books fade in your mind. But I hope you will remember this:
A man walking fast down a dark lonely street. Quick steps and hard breathing, all wonder and need. A bell above a door and the tinkle it makes. A clerk and a ladder and warm golden light, and then: the right book exactly, at exactly the right time."
The narrative just became too blotted, the mystery lost its gist and I disconnected from the characters, I ended up just skimming the last pages. The book had some okay moments but immediately I closed the book, I felt nothing. I would recommend o better books that have a somehow similar premise and are executed better 
Click here to read the novella for free
Tor.com
Thank you tor for the free book.
Scant years after the Civil War, a mysterious family confronts the legacy that has pursued them across centuries, out of slavery, and finally to the idyllic peace of the town of Rosetree. The shattering consequences of this confrontation echo backwards and forwards in time, even to the present day.
This was one trippy, dark, unsettling little book… I wasn't expecting anything going into this book, I actually didn't want to know anything about the plot as the book is just over 100 pages. It was confusing at first as I was trying to settle into the writing style but once I did, the book got under my skin. Filled with African lore and mythology about the devil and emphasis on the importance of passing down generational tales and how they were destroyed by slavery just blew my mind. Kate Wilson truly understands her craft in regards to storytelling and shattering the reader's heart in such a limited space as well as making you think. I know I sound vague but the best way to experience and appreciate this little book is going into it blind.
Those are the few books I've recently read and I'm in the middle of…
it's delivering amazing characterization, exploration of the Indian culture in such a heartwrenching way can't wait to do a full review.
Hope you are well and your reading/personal life is at its best, share with me what you are currently reading or if you've read any of the books I've mentioned tell me your thoughts I'd love to hear them.
Thank you so much for visiting.